This is a guide for the angler to help you catch fish while fishing. Fishing from Padstow harbour is unusual in that you fish straight into a large estuary. This means you're fishing over clean ground, with a muddy worm-riddled bottom. It's for this reason you can expect to see huge numbers of mullet inside the harbour – including the less common Red Mullet. The area around Padstow has rough ground and expansive exposed beaches. Personally, I'd rather fish from one of those beaches with a beach caster, or go lure fishing from the rocks, since Padstow itself is so busy in summer.
Contents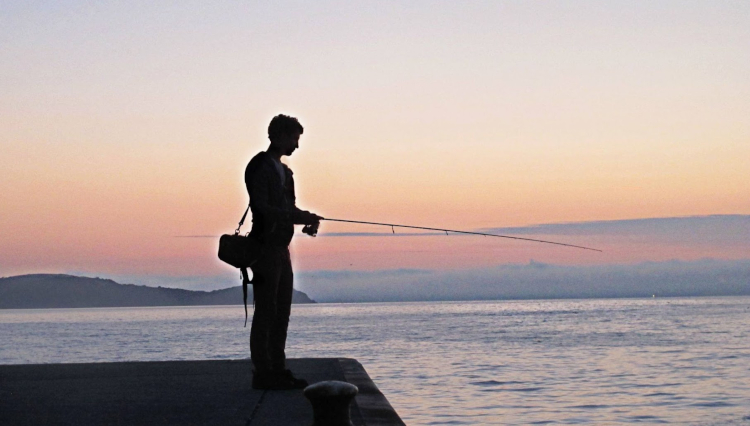 Recommended Method
Wrasse+ Method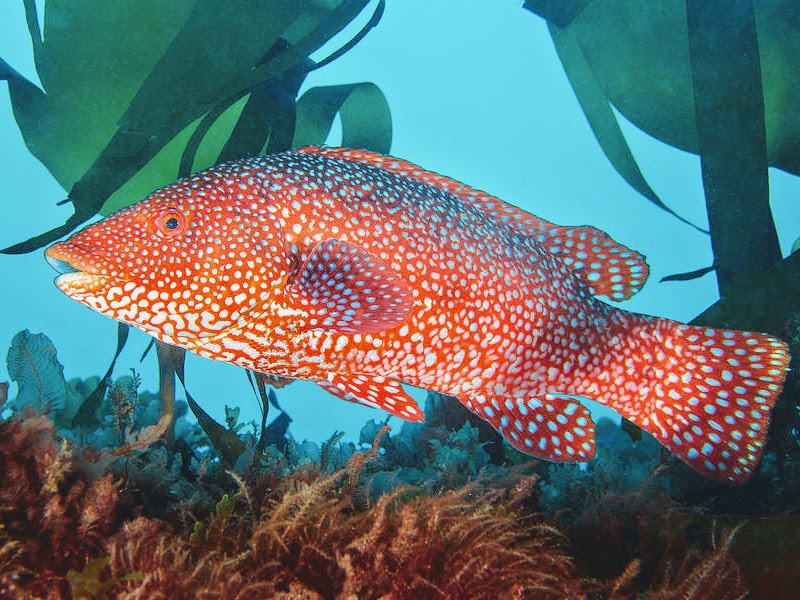 Down the harbour wall you'll find species you might not have known existed. Use rag worm or a rag worm imitation like Marukyu Isome and a small size 8 hook – no bigger. You only need a little weight to get the bait down and then you simply hold it there with a tight line and wait for bites, which typically come quickly. It's very important you use a small hook. This style of fishing is great fun, especially with kids as you catch a wider variety of species and they tend to always be present. Be sure to take care of the fish and return them as they are unlikely to be edible (I've tried eating Wrasse and they are utterly disgusting and nothing can make their flaky soggy flesh taste good). If you can't get to a tackle shop to buy rag worm, consider using this strange but effective alternative bait from Amazon.
Mackerel Method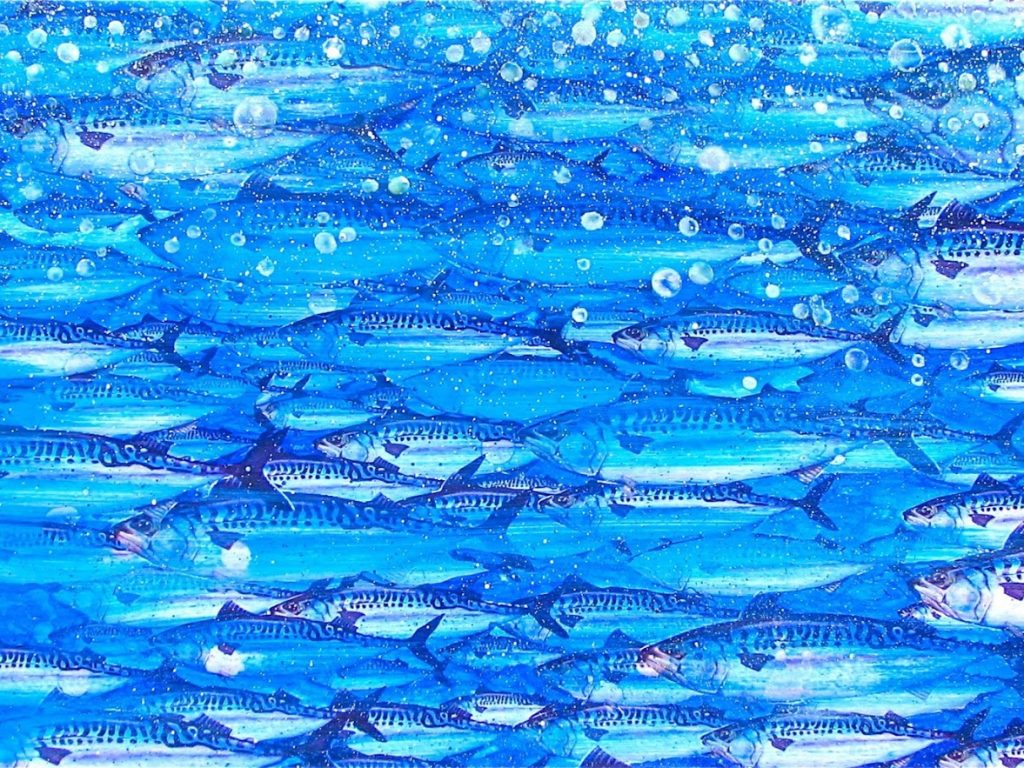 You can catch mackerel in great numbers from Padstow harbour from Spring to Autumn. They tend to either be 'in' or 'out' meaning you'll likely catch ten plus or none. Rather than using ordinary mackerel feathers, try using Sabiki's like these from Amazon which have smaller hooks. These result in more hook ups and less damage to fish you don't want to keep. However, it's worth knowing that all mackerel you touch are going to die due to damage to their skin, so you shouldn't return mackerel. Once you've caught enough, stop fishing for them or start giving them to neighbours etc. The most humane way to kill a mackerel is to place your thumb inside its mouth and bend the neck backwards to instantly break its neck. Hitting over the head works but is more difficult. You might be needing some more beach bomb fishing weights from Amazon.
Bass Method
Bass fishing in Cornwall is excellent both from the North and South Coasts. Bass are brutal bullies in shining camouflage, hidden against the glimmer of the water's surface. If I wrote about local bass spots I'd probably be assassinated. Padstow harbour itself is not a particularly good bass spot, but the surrounding coastline is truly exceptional and by boat you'll be in for a very good chance of bass. For inspiration to seek out new spots, it's handy to have a physical book on Cornish sea fishing like this one on Amazon . As for recommended tackle, this surface lure on Amazon, the Patchinko is widely considered the best surface bass lure and works wonders on boats outside the estuary or from the rocks. There's a much cheaper version of this lure you can buy here. The Fish Black Minnow available here on Amazon is possibly the most popular lure of all amoung serious Cornish bass anglers, and catches almost every kind of predator.
Padstow Fish Species
Cod, Pouting, Poorcod, Whiting – all these will be caught in numbers from Padstow harbour in winter while bottom fishing at night. In particular you can expect a lot of pouting and Pollack, due to the large number of lug worm in the estuary. From boat you will catch much larger fish and have better access to species like cod and the fatter Pollack, which linger around Cornwalls many ship wrecks.
Flat fish
The UK record flatfish have historically come from Cornwall. Ragworm or lugworm on the bottom will turn up fine specimens from Padstow harbour and fishing in the Camel Estuary is one of the best places in Cornwall. Plaice, flounder and dab are the mainstay. As you may be used to, you'll catch more dab than you want to. More dog fish too. There's just no avoiding these species, but get through enough and you'll get your place. While targeting these you might pick up some other strange species like Three Bearded Rockling. Fishing on the North Coast of Cornwall turns up many surprise species, from conger to rockling and suckerfish.
Gurnard
Padstow harbour is an excellent spot for gurnard. You will catch RedGurnard, plenty of Tub Gurnard and Grey Gurnard too. It's bizare that this species used to be seen as being so unworthy that it was only used in crab pots, because it tastes amazing. It might have something to do with the crab-like legs growing out of their necks or the way they are relatively difficult to fillet. If you ever see unwater footage of this species, they literally crawl with those legs like crabs. What a freaky fish!
Mackerel
In the summer months you can expect to catch mackerel from the harbour quite a lot of the time. They aren't always there since they need to come up the estuary somewhat from the sea. Fishing for mackerel is not as good for instance as it would be from Mevagissey or Newlyn. However, when the mackerel are in, they are really in. Expect big numbers and swarmlike frenzies on big spring tides on summer evenings. Late spring and early summer is best. Mackerel caught tend to be smaller and the summer months roll on. The best mackerel are caught in early Spring as these are the big fatties that have survived winter and are plump from a previous summer feeding. There is something worth knowing about mackerel; they always die once they have been touched within 24 hours, as human skin contains oils which burn through their skin. This has been studied and the death rate was found to be 100%. For this reason, there is no logic in returning small mackerel to the sea in the hope that they will live on. That's right, every mackerel you catch is doomed. Keep em', freeze em', give em' to the neighbours and use them as bait. Don't throw them back. It's a little painful to learn this after decades of throwing mackerel back after filling a bag full, but there's some comfort in knowing that no food goes to waste in the sea. You just made a hungry basses day, or fed a greedy dogfish or two.
Catsharks
The River Camel is particularly unique in that it is home to rare species of Cat Shark. Cat sharks are a family that includes species like the Lesser Spotted Dog Fish and the Greater Spotted Dogfish (Bull Huss). But these species have rarer and far more interesting cousins in the family. Tope, smoothhound, starry smoothhound – these species of catshark grow far larger. Harmless of course, with their sand-papery mouths, they are not what people think of when they think 'shark'. Nevertheless, they are sharks and you can catch them from Padstow harbour and elsewhere in the estuary. If you visit at low time, you will be able to see areas of deeper water. These species are fond of very deep areas of estuaries so seek these out during a spring low tide and you will know where to fish as the tide pushes in. Of course, just like for the bog-standard dogfish, you will want to be fishing at night. These fish do not want to see sunlight. These species are endangered and should not be actively targeted, if you catch one take the greatest care of them and return them. This way we can keep sharks alive in Cornwall.
Padstow is sat within the Camel Estuary, so the water is brackish – a mix of fresh water and sea water. This explains why you'll catch so many estuary loving species, including slighly rarer species like Red Mullet which love this environment. The ground is very clean, with expansive mudflats and sandy patches. This is lugworm territory and sandeel territory. There must be millions of sandeel each year burried in the mudflats with their little faces poking through, keeping an eye out for the bass that could end their days! You won't be losing very much tackle in Padstow, unless you get caught in ropes for the boats in the harbour. The main thing to watch out for is the strong currents. When all the fresh water flooding into the sea from the Camel is combined with an outward moving tide, your bottom fishing rigs are likely to get pulled around, causing annoying tangles. This problem can be solved only by fishing with grippy weights like these ones
from Amazon.
Fishing Ground Type
Excerpt from the classic book, fishing in Cornwall:
"The whole of the Camel estuary from about Padstow seaward offers excellent fishing, whether from a boat or from a variety of places on either shore. The estuary is a great haunt for bass and good sites on the west side are St. Saviour's Point (below the War memorial), the rocks by St. George's Cove, Gun Point, and along the cliffs out by the coastguard houses on Stepper Point. In each case, it is worth a low tide reconnaissance to select likely spots. On the east side, the shore from Rock northwards is worth trying, particularly the rocks at Trebetherick Point where there is a good tidewater. For boat fishing the Camel is ideal and very large catches are made of bass, mackerel, conger, pollack and big flat-fish, etc."
Q&A
How do Padstows tides affect fishing?
The tidal range in Padstow seems much larger than it is, due to the way the water gets deep slowly from the harbour. If you fish at low tide, there won't be much water, but inside the harbour there is always an area which is filled with water for the boats. In this area, mullet enjoy lazying about, eating stray pieces of pasty that they are constantly fed by tourists. Mark my words, fish with a little bit of pasty and they love it. None of that up-country pasty stuff either, it has to be from the area. These mullet have taste!
Where can I fish near Padstow?
The coastline surrounding Padstow is exceelent for fishing. You have Constantine, Mother Ivies and other surf beaches nearby which are great for bass. Better, even, than the harbour itself. This coastline is
rugged and brutal so vigilence and common sense is require to keep safe. The water from many local rock marks is very deep, so is excellent for deeper water species like huss and conger.
Can you fish in Padstow harbour?
Yes, you can fish in Padstow harbour for species like mullet, bass, flat fish and gurnard.
Is fishing in Padstow harbour good?
Fishing from Padstow harbour is very good with the right gear, but with the wrong gear it's almost unfishable. Take a look at the recommended tackle mentioned above.
What are the best bass fishing lures?
The Fish Black Minnow available here on Amazon is possibly the most popular lure of all amoung serious Cornish bass anglers, and catches almost every kind of predator.
Is North Cornwall good for bass?
North Cornwall has excellent bass fishing. It is not as good as the Sicily Islands, Scotland or Ireland, but is otherwise the best in the country by far. The water is about a degree warmer down here and the coastline is rugged and rough, which is ideal for a species that preys on disoriented morsels lost in the surf. The best lures to use include the Patchinko and Savage Gear Sandeels.
Disclaimer: this page uses amazon affiliate and profits when you buy things through product links