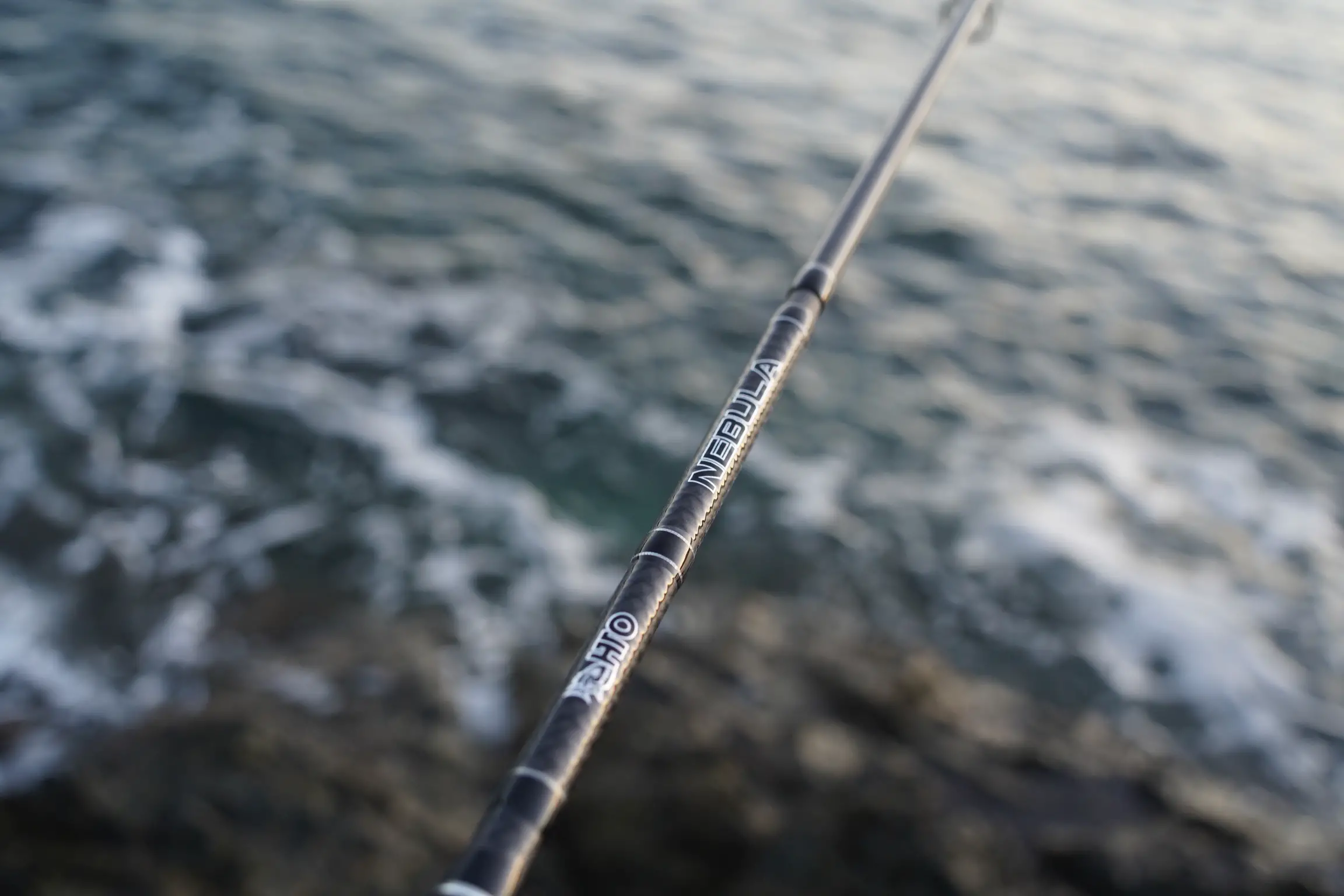 A Brits Guide to Travel Rods
You are very wise to have come here. There is nothing worse than seeing fish in the water in front of you, and not being able to catch them. When travelling by plane you have two options when it comes to fishing rods:
1) Taking a specialist rod tube with your fishing rod, which will cost extra baggage fees and require very careful wrapping to avoid it snapping (even inside the tube)
2) You pack a travel rod in your suitcase.
Packing a rod in your suitcase might mean you can't bring that extra Hawaiian shirt, which is a difficult decision for sure, but there's only one solution. Pack the rod and rock that Hawaiian shirt on the plane instead!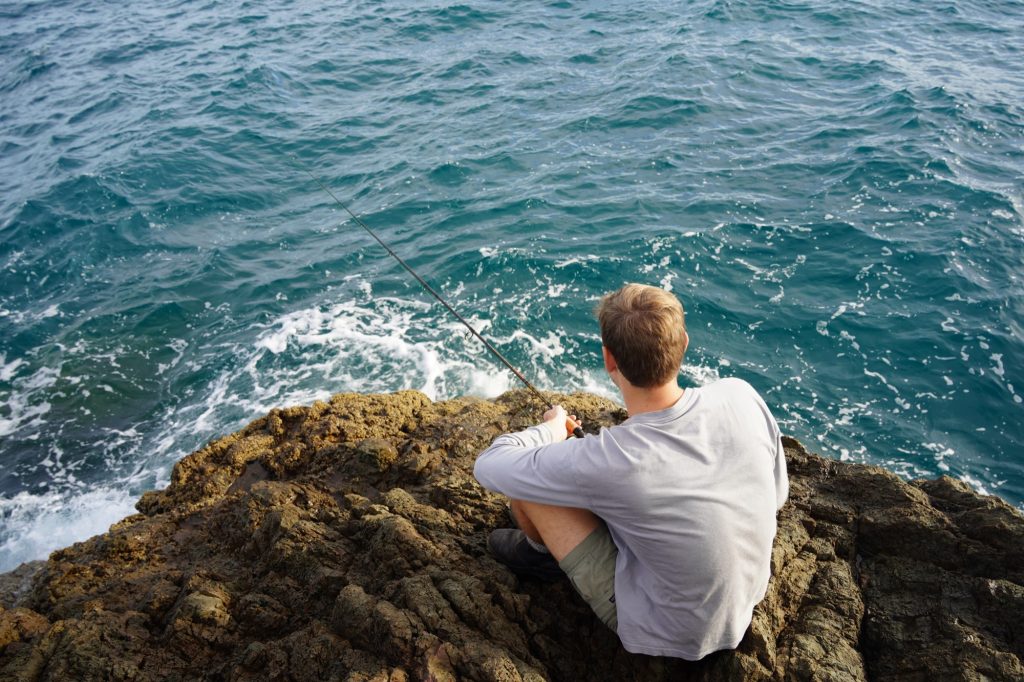 How to choose the right travel rod
What type of fishing do you plan on doing?
Are you going to be fishing with spinners, deep-sea fishing off a boat, or beach casting? A lot of people tend to reach for spinning rods when travelling. This is because you can easily be self-sufficient as you do not need to source bait, and you have the extra benefit of requiring less stuff to get fishing. If you want more personalised travel rod advice, please email me via the chat icon and I'll be in touch. Just let me know what your trip plans are and why you want a travel rod and I'll suggest some different options.
For general lure fishing abroad:
In this guide, we cannot provide the ideal rod for every fish and every condition, sadly we don't have the fish knowledge for that! So unless you are going to spend hours doing species-specific research, we recommend just taking a spinning rod with a mixture of hard and soft lures.
In general, the bigger fish are harder to catch and will generally require more local knowledge and more specialised kit, meaning more chance of a blank. If you are going to the Mediterranean, definitely pack a light lure rod unless it's a 100% focused fishing trip as it's not likely you'll catch big fish from shore unless that's all you're there for. With a lure rod, you can catch everything from weird mini species to tuna to float fishing for mullet. You can use it for your UK bass fishing too! Go for a rod that casts up to 42g max.

Entry Level:
Sonik 9′ Dominator – view on Veals
Penn Squadron – view on Veals or Amazon

Mid-range
At this level, you get some really high-quality rods. The rod will start to feel like a normal 2 piece rod, but you gain the extra convenience. The Saltist is a super strong rod, they use the heavier version of this rod to catch 45lb Kingfish. The HTO Nebula Travel rod has been wildly popular since its release, and it's easy to see why. It's just such a solid rod. The Shimano STC rods are classics, they offer a huge array of different lengths and casting weights. Some of the rods have come with an extra section to make the rod longer if needed.

HTO Nebula Travel – view on Veals
Shimano STC Travel – view on Veals or Amazon
Daiwa Saltist – view on Veals

Dream level
This rod is ridiculous.
HTO N70 Labrax Travel – view on Veals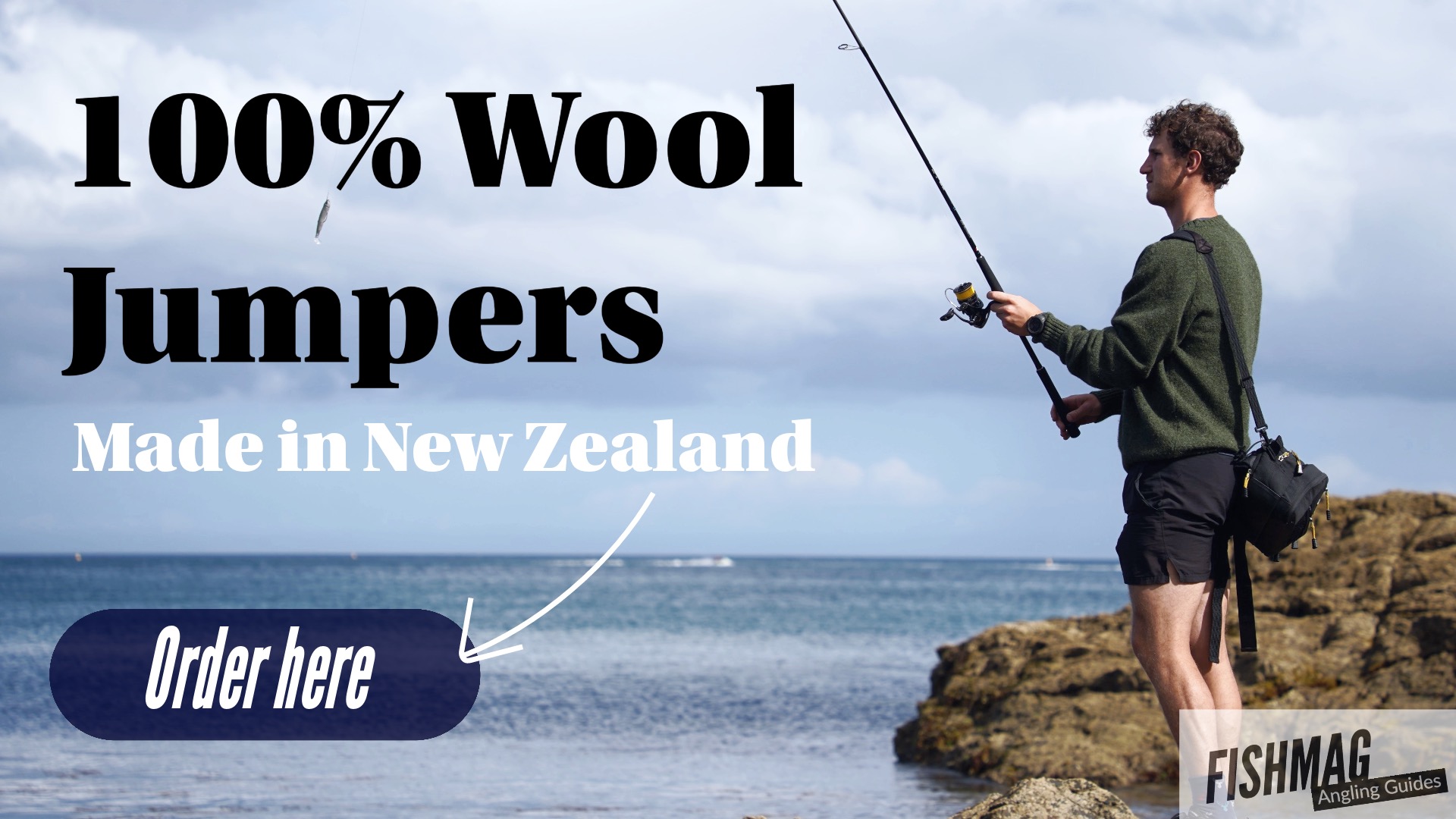 For someone who just wants to own one lure rod:
For this, we recommend spending a little bit extra on a high-quality lure rod. It is hard to look past the HTO Nebula. It's strong, sensitive, and feels like the real deal. The cheaper lure rods will not have the same sensitivity, that really makes lure fishing so special and effective. If you want to go all out and just own one absolute stunner of a rod, the HTO Labrax N70 is unbelievable, quite possibly the best travel rod ever made. It's a luxury item, but is absolutely dreamy. You could use this argument to justify it to a significant other (or yourself!): "It's two rods in one, you get a lure rod and a travel rod. Practically pays for itself." Whether this argument would actually work on the other hand…we're sceptical. Good luck with it!
HTO Nebula Travel Rod – view on Veals
HTO Labrax N70 – view on Veals
For someone that wants a do-it-all rod:
A heavy spinning rod is best here. This means you can do light ledgering as well as spinning, keeping your fishing options more open. Although, we generally do not advise do-it-all rods, unless you are a beginner. You make a lot of sacrifices with the rod in order to fish different methods. The rod will likely not fish either method particularly well. Having said that there is sometimes a place for it.

Penn Squadron 20-80g – view on Veals
Westin W3 Powercast 20-80g – view on Veals
For someone wanting a rod for absolute convenience:
Here a telescopic rod will answer your needs. They pack away the smallest and an extra bonus is you can leave them rigged too. So if you want a rod you can set up and get fishing in seconds, this is the way forward. For this style of fishing, lures are by far the most convenient method, you can just carry a small box, and that'll cover you for most of your fishing. No need to carry and source bait!

Shakespeare Salt for Mackerel – view on Amazon
Sonik 10′ Vader X for spinning – view on Veals
For someone who wants to do beach casting:
Generally, you can get away with a lighter beach caster than the UK as not many other places have as strong tides as the UK. Unless you're targeting sting rays or sharks that is… A 3oz-6oz beach caster should do the trick. You can generally get away without the bulk of a rod rest since you're fishing one rod. Although, if you want to fish regularly on your trip, it could be worth paying the extra baggage charge and bringing your beach caster from home. Then you can bring your rod rest too!

Tronixpro Xenon Travel – view on Veals
Daiwa Seahunter Z Bass – a lighter option – view on Veals
If you plan to take your rod from home:
You can take your current rod in a rod tube, we've done this a few times, with mixed results. It had the big plus of saving us buying a new rod, but we did have a trip when it was lost, only to receive it mid-way through the trip. A cheap rod tube can be a section of drain pipe, then wrap your rod in bubble wrap and you're good to go. If you want a simpler solution, Veals provide rod tubes for different sizes.
If you are on a long trip staying 2 months+ in one spot:
Consider buying a rod in the location. The tackle shop in the country will be able to provide a helping hand to get you the right kit. Just be slightly careful with this approach as the price of tackle can vary greatly in different countries, just do a quick check before you commit to this approach. For instance, when I was in Mexico everything was about double, which was a pretty nasty surprise. A crappy rod was £100.
Can I use a travel rod for all my fishing?
Some of the new travel rods are seriously good quality, you almost don't notice. Predictably the differences get smaller as you spend more, the HTO Nebula 4 piece is an exceptional rod in it's own right.
Another benefit of the travel rod is a lot of rod breakages happen due to car doors or car-related incidents. One of our rods has been a victim to sliding the car seat back a bit too far. A rod being half the size can help you tuck it away out of harm's way, especially in a loaded-up car driving down the coast. They can also be perfect for public transport, tucked up neatly away in a bag.
Make sure it fits in your bag!
One thing to note, just before you buy the travel rod, make sure it fits in your suitcase! although you should be able to put it diagonally if space is short.
Standout Travel rods:
Shimano STC Travel rods
These rods are very well known, partly due to the huge range of different lengths and casting weights the rods offer. They cover anything from 7ft lrf rods to 14ft beach casters. A potential advantage of these rods is they mainly come in 5 sections, compared to other travel rods that are 4 piece. This ultimately means they pack down even smaller. Another neat feature of some of the rods are they come with a 30cm extension, without needing to rethread the line. This is due to the section having no eyelets. You can view a large of these rods on Veals or Amazon.
HTO Travel rods
These rods have built such a solid reputation, they just seem to work so well. The two major stand-out rods are the HTO Nebula and the HTO N70 Labrax. You'll notice that these rods feature in a lot of our recommendations, why? They fish like a normal rod, not a travel rod. The design has been really thought through.
Some things to consider
Travel rods are simply rods that pack away to fit in a suitcase. They come in two different forms, telescopic and multi-piece. Any rod length can be a travel rod ranging from 14ft 6-section beach casters, to 5ft long telescopic spinning rods. I have experience fishing in New Zealand with a 5 piece lure rod, which snapped at the worst moment. I have also travelled with a 9ft rod, which was shorter than I needed, and found that I couldn't cast beyond the waves in Mexico. Finally, I have fished with telescopic rods, and found them all pretty insufficient.
So what's the answer? Well, we'll get into that…
Why you need a travel rod
It can be the difference between no fishing at all, and catching fish. This is huge. Imagine sitting on at a beachside bar as the sun sets, idyllic indeed. But now imagine there's an angler bringing in fish after fish. That could be you. But no you didn't bring a travel rod. This is a feeling of regret common to those that did not order a travel rod before their trip.

Taking a non-travel rod on holiday can really add to the complexity of the trip. It's another thing to pack, you have to drop it at a different place, it's a weird shape so it another thing to lose, then you've got to pick it up from a different part of the airport, and the list goes on. Whereas a travel rod, you put it in your suitcase, and you're good to go. A really convenient option.
What are the potential cons?
Generally, with travel rods, there is a trade-off that has got to be made between the strength and sensitivity of the rod vs what is convenience. This does vary brand by brand. Some travel rods from brands are known to be stronger than the non-travel rod version. The higher-end travel rods can be almost indistinguishable from the normal two-piece rods. There are four main drawbacks:
Feels heavier – Strangely two-piece rods are usually lighter than one-piece rods, but due to the weight distribution, one-piece rods feel lighter. This is inevitable due to the additional strengthening required around each extra joint, meaning there is more weight nearer the tip. This effect is amplified in cheaper rods. It varies greatly depending on the manufacturer, with some rods it's not really noticeable.
Loss of strength – Each joint in the fishing rod adds another point of weakness. This can be caused by material like sand getting in the joint, wearing away the rod. Most of this can be mitigated by proper care with your tackle. Basically a quick rinse-off, and not putting your rod in the sand pretty much solves this.
Loss of sensitivity – This is due to some of the vibrations that transmit bites being lost in the joint. So the more joints, in theory, the less sensitive the rod will be. This again varies by the brand of the rod. Two-piece rods can generally provide all the sensitivity you need. We've been using the HTO Nebula 4 Piece travel rod and that is pretty darn sensitive.
Flat spots – This is more of a problem on the budget end rods. This is when the rod does not bend with the rest of the rod, creating 'flat spots'. This would generally occur around the joints. This puts additional strain on the rod. This flat-spot effect diminishes in the better-built, more expensive rods.
Telescopic vs multi-piece rods
Multisection rods are superior in almost all cases, however, telescopic rods win on convenience. They pack smaller and can transport the rod set up more easily.
Multi-section rods have better action, are stronger, and will be more sensitive. Telescopic rods are particularly prone to breaking. We'd almost always recommend you get a multisection rod over a telescopic. If you are just a very casual angler and the slightly smaller size is essential, a telescopic rod might be preferable.