Sea fishing lines
Your line is perhaps more important even than your reel or your rod. If your line is poor quality, it will tangle easily and reduce the time you spend fishing. Good line lasts way longer and allows you to cast much further. Upgrading your line is an easy way to improve the angling experience overall. A bad rod or reel can be limiting but manageable, but weak or tangle-prone lines make fishing very tough indeed.
FISHMAG is an Amazon Affiliate and may earn commission from sales at no additional cost to you.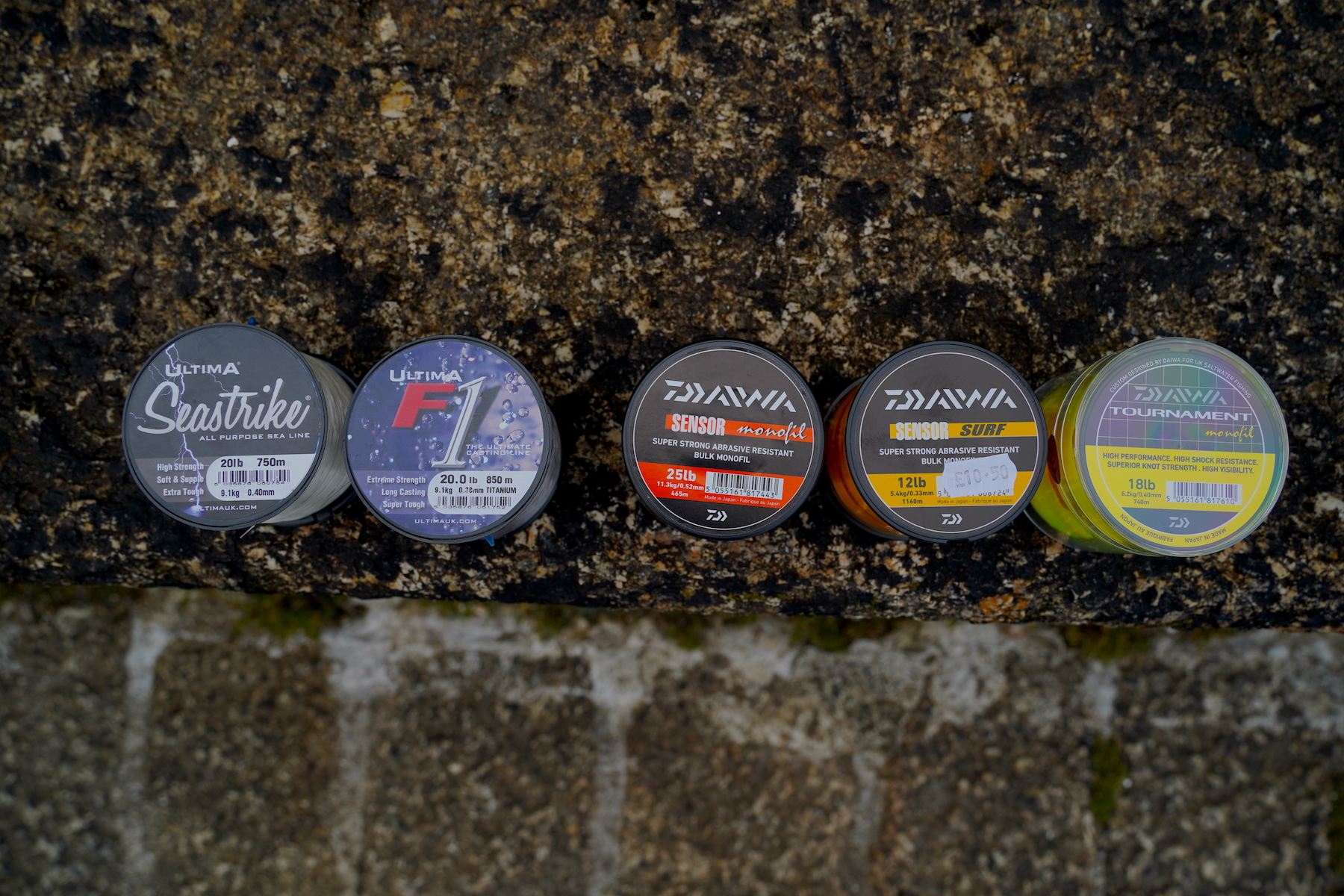 The best beachcasting lines
Daiwa Tournament Monofil
Best line for casting as it has very low memory. Apparently this line is pre-stetched and is designed for tournament casters to meet the line regs, so the line has a consistent thickness. This is a go-to if you want the best mono.
Available here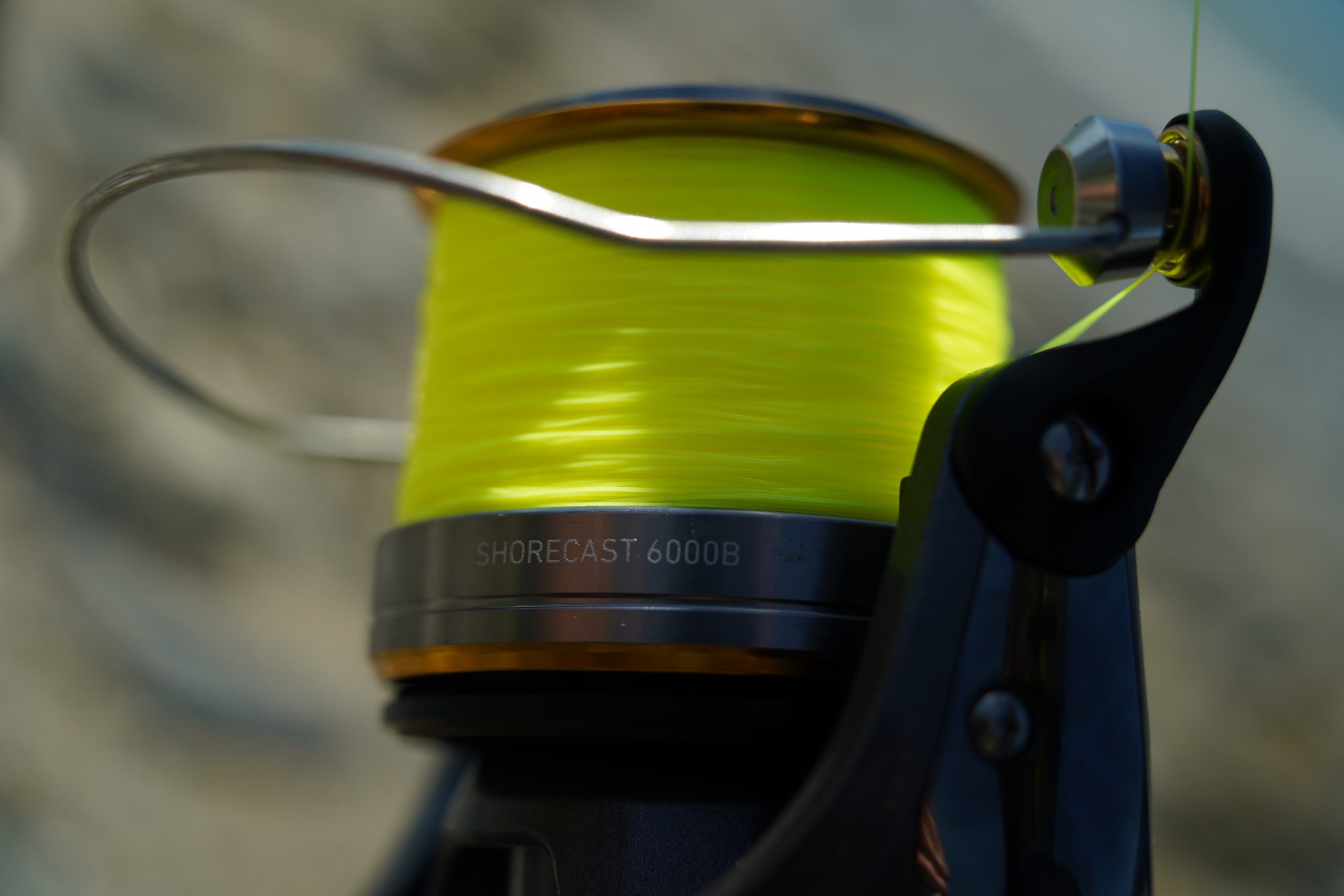 Daiwa Sensor
More stretchy than the Tournament Monofilament above but has higher abrasion resistance. Looks pretty damn nice on most reels too.
Available here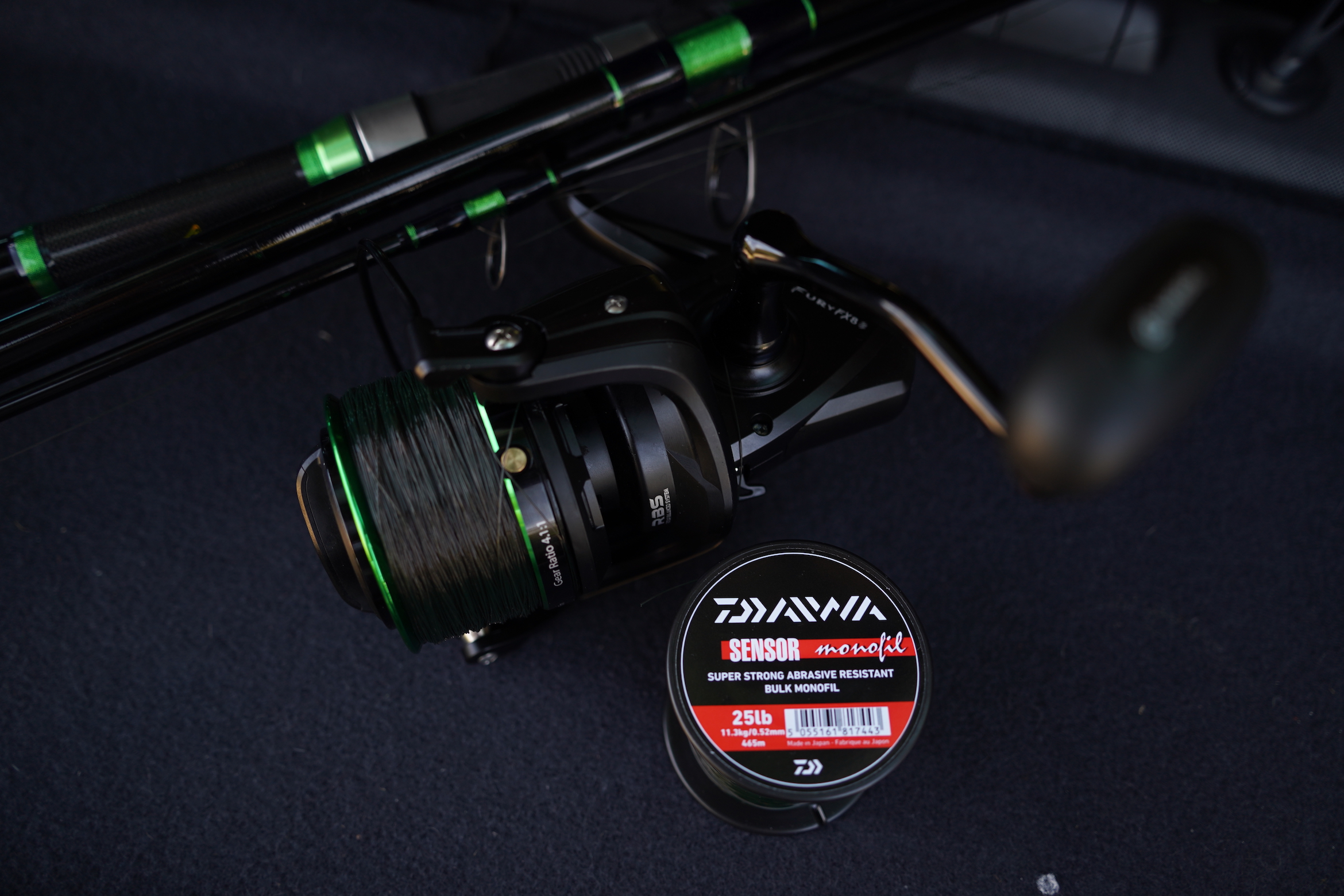 Utima F1
Bog standard line that does the job. This is the cheapest line we'd recommend. Useful for replacing the line that comes on budget rod and reel combos. When it's been pulled out of a snag it will stretch and it has a lot of memory compared to higher end monofilaments. The stretched line becomes more brittle and loses breaking strain. For most anglers this is no problem.
Available here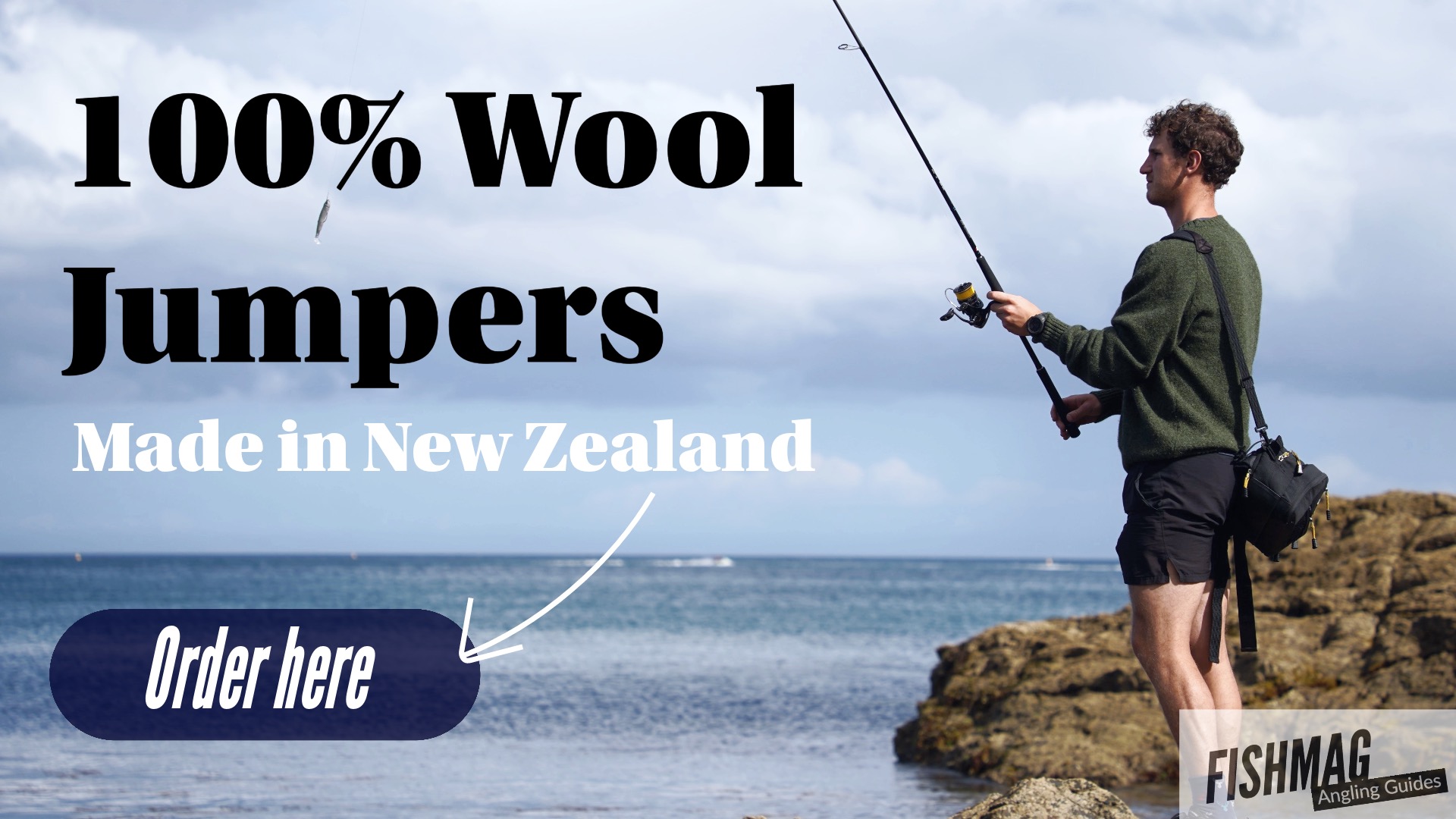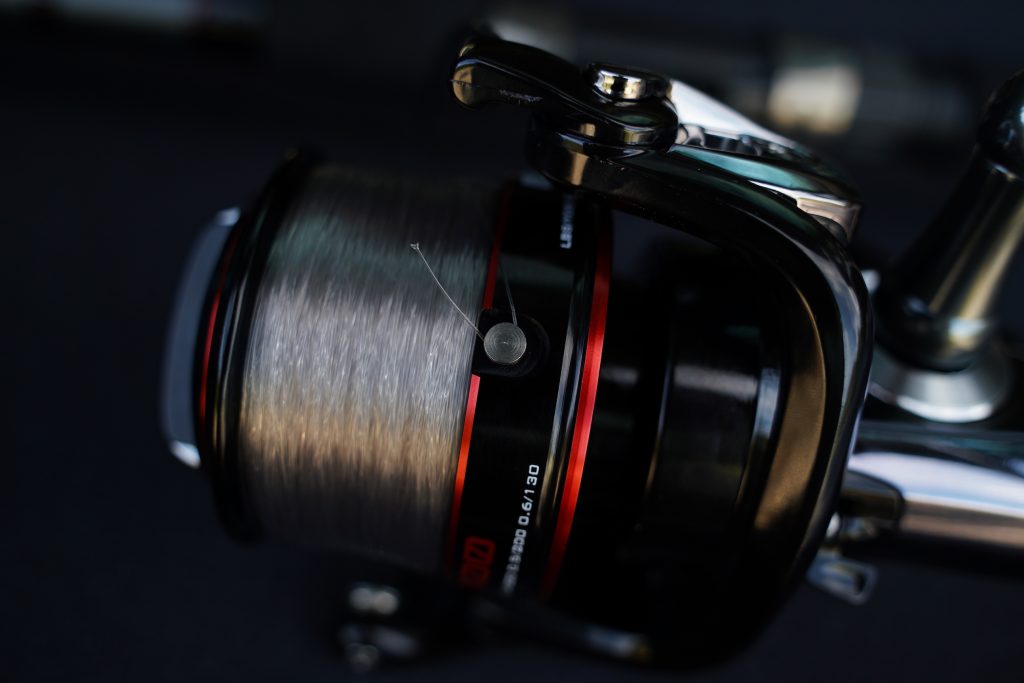 Sufix Tritanium
Abrasion resistance is great
Available here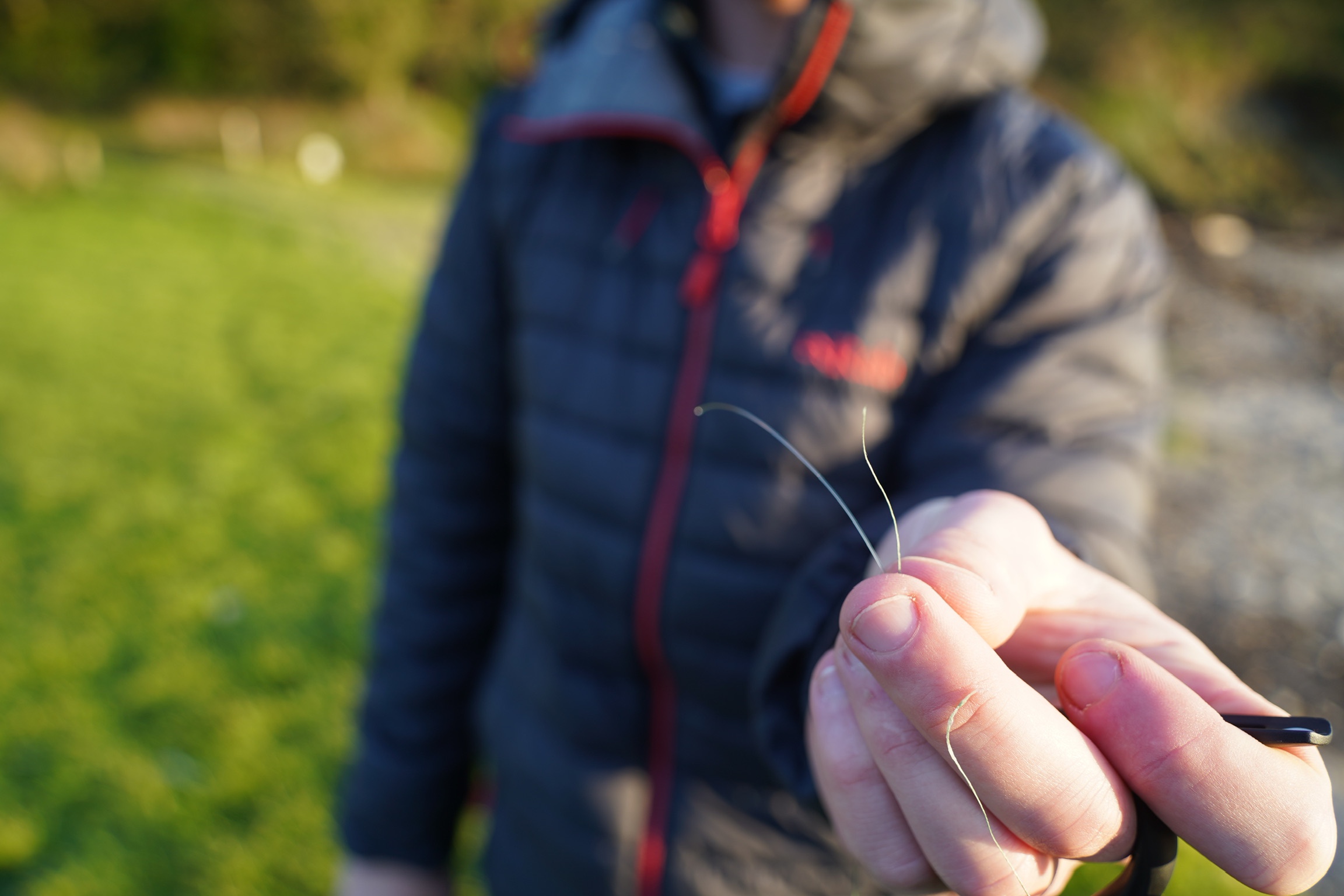 What strength line is best for each type of sea fishing?
The following line strengths are assuming you are using beachcasting rods and reels, rather than a spinning rod. We have a separate guide on braid for lure fishing.
Rock fishing lines
When fishing over rough ground, 25-30lb monofilament will provide you with a high level of abrasion resistance. 30lb mono is pretty difficult to cast on a fixed spool reel unless you're using the heaviest leads. Multipliers handle it better. Many will also reach for 20lb mono if they aren't expecting to catch conger or huss. If you're using braid, 30lb is best – but with a long mono shock leader for the abrasion resistance.
Beach fishing lines
When you need a longer casting distance, 20lb braid will allow you to cast further, but can require the use of a shock leader to prevent crack offs, particularly if your leads are over 4oz. If you are using shock leader and using mono mainline, you can drop down to 12-18lb, which will allow you to cast much further. There's no need to fish that light when using braid, as it's fine enough as it is at 20lb.
Best all-round or beginners beach casting line
The line that comes on most pre-spooled reels is 20lb monofilament, which is the considered the best 'all round' breaking strain for line in the UK. You need a shockleader if your leads are over 4oz with 20lb line, as it is still light enough to snap. This line provides good abrasion resistance. Using lighter lead weights and mono is best for beginners, as unlike with braid or the use of heavy leads, they won't have to use a shock leader. Using a shockleader requires knowing how to tie two lines together with a strong knot. Once you've learned how to do this, it's worth starting to use it and unlocking the ability to use heavier leads.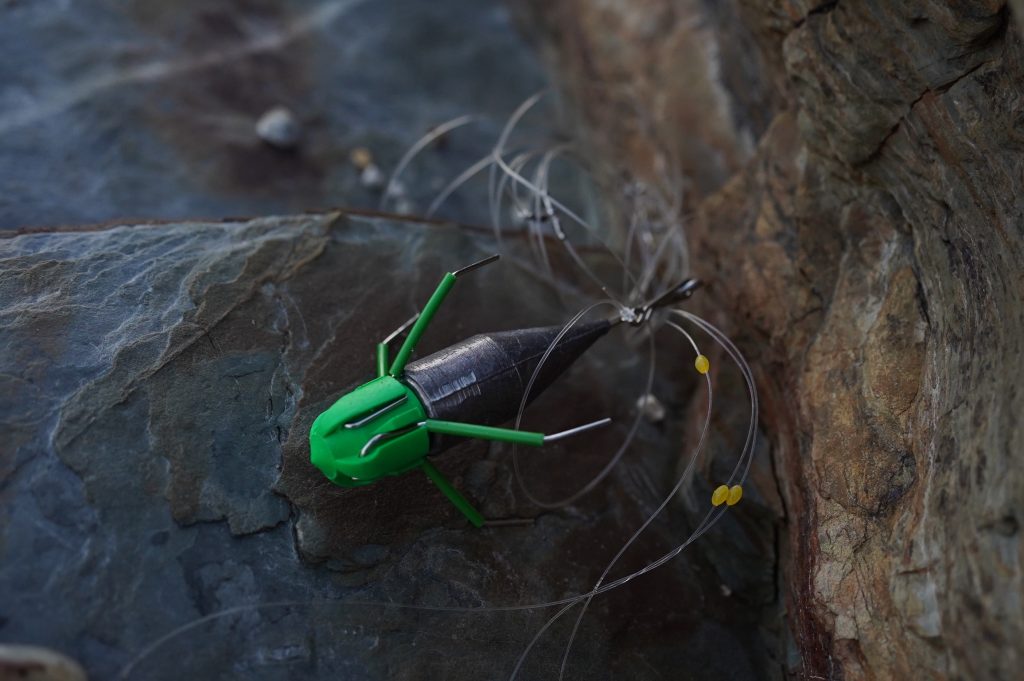 The strength distance trade off
Line choice comes down to finding the best balance between casting distance and strength. Light lines cast further and are less noticeable to fish, but can break easily. The ideal line strength usually depends on the weight being cast and the roughness of the fishing ground, rather than the size of the fish. 18-30lb line is commonly used for beach casting in the UK due to the large lead weights we use. If your leads are over 4/5oz, lines of 20lb or under need a shock leader really to prevent your line from snapping during the cast.
Avoid using heavy line with light weights or light line with heavy leads. For instance, using 2oz leads with 20lb regular line will result in a very poor casting experience. Higher quality lines have finer diameters and higher breaking strains, which is what you get when you spend more. For rough ground fishing, avoid using the finest braid as it can easily be cut on rocks. Cheaper braid can be advantageous when rock fishing, but for distance a lower diameter braid will win hands down.
Shock leaders
What is a shockleader and why do you need one?
A shock leader plays a crucial role in a beach casting setup because it allows you to cast heavy weights and rigs at distance without your line snapping as you cast. The shock leader is stronger than your mainline and absorbs the pressure of your cast. Using a weight that is too heavy for your line can cause a 'crack off'. This is when your line snaps due to the pressure of casting, sending your precious tackle into the horizon. Luckily, this is fairly easy to prevent if you follow a few rules of thumb.
What strength leader should I use?
There is a simple general formula to follow for this. The leader should be at least equal to 10 x the weight of your lead in oz. For example, if you are using a 4oz lead, you should use a 40lb+ leader.
What length leader do I need?
For the shock leader to be effective, it needs to be long enough to go from your rig to your reel. Otherwise, the load will go onto your main line, causing snap-offs. Ideally you want at least a few turns on your reel of the leader. So if you have to cut and retie your rig a few times you have spare line to tie the new knots.
What knot should I use?
There's hundreds of different knots around, but we generally recommend the Albright knot or the uni-to-uni knot for shockleaders. Both knots are relatively easy to tie, and provide a strong knot for your leader. If you are using a braided line, and you want the ultimate knot, the FG knot is the way to go.
Braid vs Mono for UK Beachcasting
Pros of Mono
– Abrasion-resistant
– Cheaper
– Easier to tie knots
– Works better than braid on multipliers
– Fish meet less resistance when taking baits
Pros of braid
– Much better bite detection
– Casts far further as much lower diameter at a higher breaking strain
– Line has no memory, so does not coil like conventional lines
– Better lifespan than monofilament
Does braid cut through rod rings?
There's a myth that braid cuts through the eyelets of rods. It's true that if braid runs through your fingers quickly it can burn or cut you, but this will only damage your rod if the rod is very low quality. This won't be an issue for you if you've got a fairly new / decent rod.
Looking after sea fishing lines
Both braid and mono get damaged when they bump into sharp rocks. Mono is also weakened as it is stretched, as it becomes thinner. Mono is also damaged by UV, so it's best to store your reels in cupboards rather than a bright room. Braid is far better in this regard, but lasts longer if rinsed in freshwater after use, as salt crystals form between the individual strands and weaken the line over time. Many competition anglers will change their mono within a year even if the line is not visibly damaged.
Thankfully, it's easy to spot the worst line damage.
The easy way to spot the worst line damage is to run your fingers down the line over monofilament. If you find rough patches, that line needs to be replaced. Usually, only the line near your rig is damaged, so you can simply cut off a few metres.
You can see damage on braided lines because it looks like line-fray – the line is visibly coming apart, with fewer strands remaining intact. This is very likely to cause a snap off when you hook that dream fish!
How to extend the lifespan of braid
There are a couple of things you can do to increase the lifespan of your braid. First of all, have a spare spool with either mono or a cheaper, thicker braid for your rough ground fishing. This will make a huge difference, because over sandy beaches, shingle or estuary mudflats, you will get very minimal line damage. Over rough ground like rocks and kelp, line is damaged quickly. We like to use super fine braids over clean ground for distance casting, and then use PowerPro for rock fishing marks.
Secondly, once your braid has served its time, you can respool it on another reel to put the most abused line near your backing, and the unused line near the front of your spool. If you're expecting to catch fish that strip you of the entire spool, this isn't a great idea. It will give you a lot more bang for your buck, though.
How to store fishing line
Storage of line is important as nylon needs moisture to maintain its strength. If possible store your line at room temperature in a damp room – most British garden sheds or garages are ideal. Keep the line out of direct sunlight. For instance, putting a reel in a window sill your line will get cooked.
How can I dispose of fishing line?
There is a national scheme which allows us to recycle our fishing line – you can check out their website here.