Fishing in Fowey
Fowey is buzzing with aquatic life all year round, with an abundance of species that suit anglers with a variety of approaches. Whether you're sea fishing, rock fishing or fishing from the beach, fishing in the river or on a boat trip further out, you could be hooking into bass, squid, flatfish or a great number of other species. Please do not use this guide to determine if a mark is safe to fish or accessible.
To book a local shorefishing guide in the Fowey area, visit here.
This site is reader supported and purchases made through links to Amazon earn commissions on sales.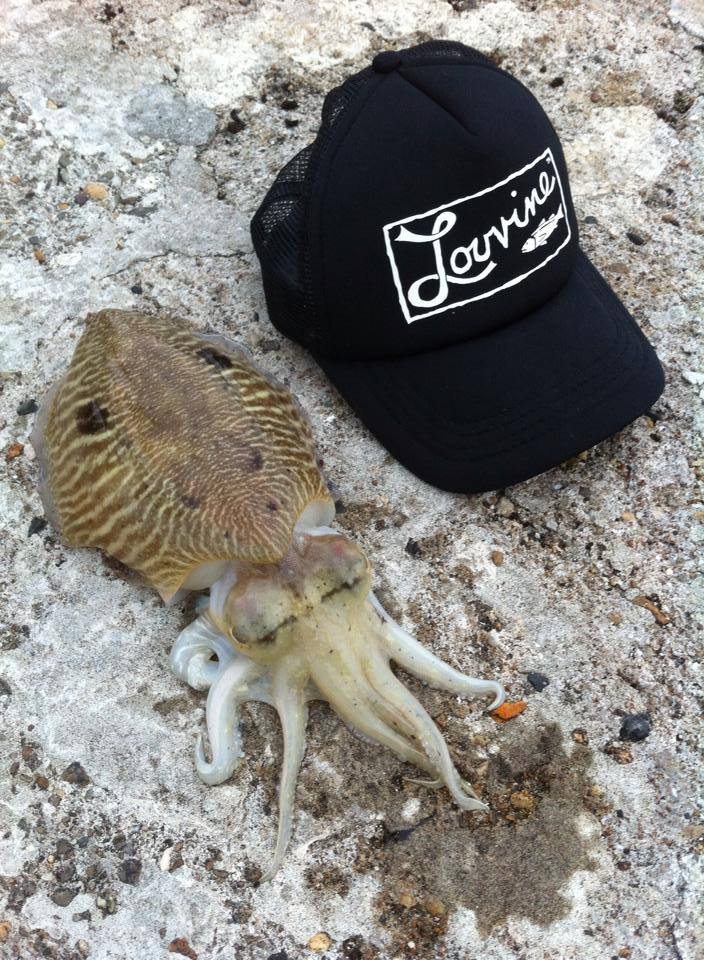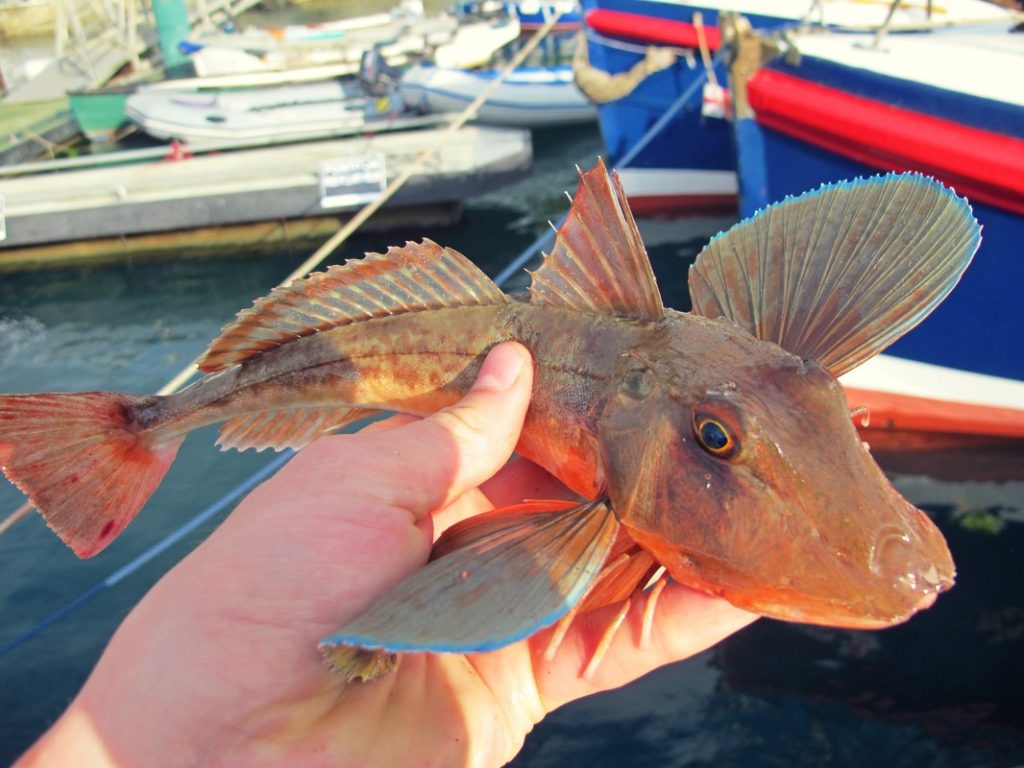 Fowey Town Quay
Further along, there's the town quay. This area tends to have a healthy pollack population and also has flatties. Next to the outer harbour wall between mid and low tide there's a giant square paddling pool with railings around it. Just beyond the railings is fairly shallow rocky ground which in autumn time is often an excellent pollack spot. You have room to set up a beach caster or use lures and floats.
There's members-only fishing for the ECC angling club from the old clay loading pier. It's famed among local anglers for its conger eels and is a living remnant of the Cornish clay industry. When I was younger I didn't like falling out of sailboats anywhere near that place, because I'd seen pictures of what lurks around those pillars. The water in that area is very deep and almost opposite the old pier is the deepest part of the Fowey, which is a pit of similar depth to much of St Austell Bay itself. As for the congers, Fowey may have some role in their mysterious migratory lifestyle, but who knows what they are up to…
Rock and Beach Fishing from Readymoney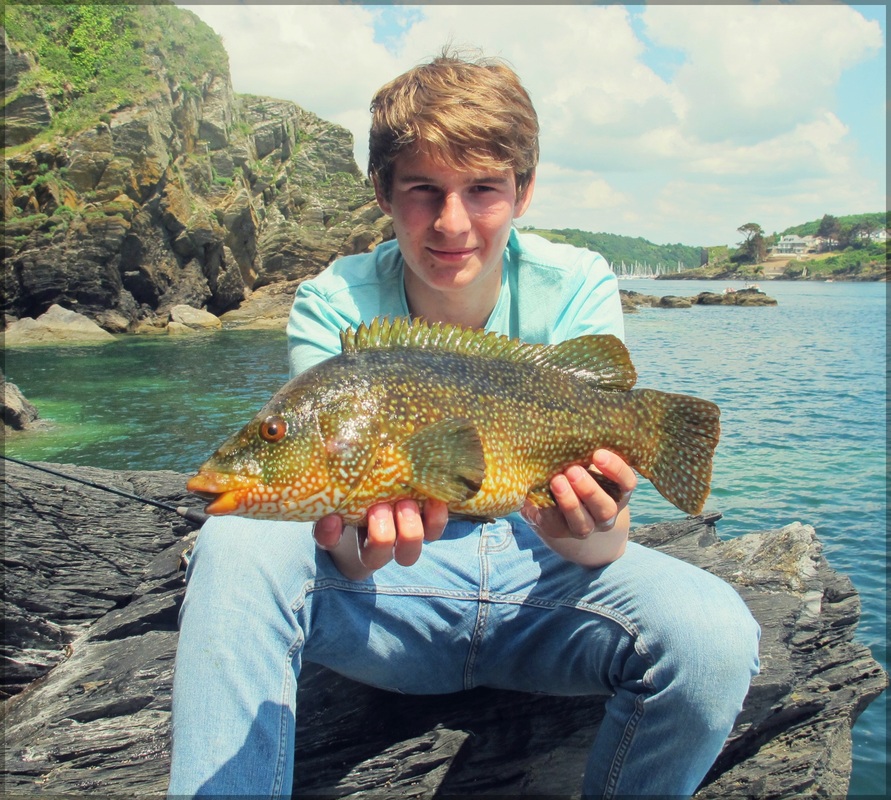 From Ready Money cove you can fish from the beach or clamber along the rocks on a low tide and fish over the rough ground there. This is a beautiful spot with nice rough ground buzzing with wrasse and other species. There are also several rocky spots within the estuary which get your line into the lively depths. If you explore the little alley ways you'll find them. If you're the type of angler that likes torpedoing 8oz weights to the horizon with a proud grunt, Ready Money beach is the place for you. Boost your chances by picking up a packet of Marukyu Isome if you can't get to a tackle shop to buy the real thing.
River Fishing Fowey
Multiple rivers lead into the Fowey, including one that runs through the Lanhydrock estate which is open to members for targeting salmon and trout. You can target slob trout in Golant and no pass is needed. Slob trout are brown trout that are too lazy to become sea trout and so stay in the estuary. Further up river at the right time of year there is a salmon run, but you need a strategy for timing and gaining access to the river and this is challenging. I've met one person that actively targets trout from Golant with success, but can't claim to have replicated his results.
Upriver in Golant, there's a bass sanctuary. It's a good chance for the nursery-sized schooly bass to grow, feeding off the abundance of sand eels in the mud up there. Fowey can be a good bass spot, particularly at night time or dusk and dawn, though fishing too far upriver for them might interfere with the breeding and they're probably best left alone. There are kayaking trips around the river, which is a great way to explore the area if you're on holiday.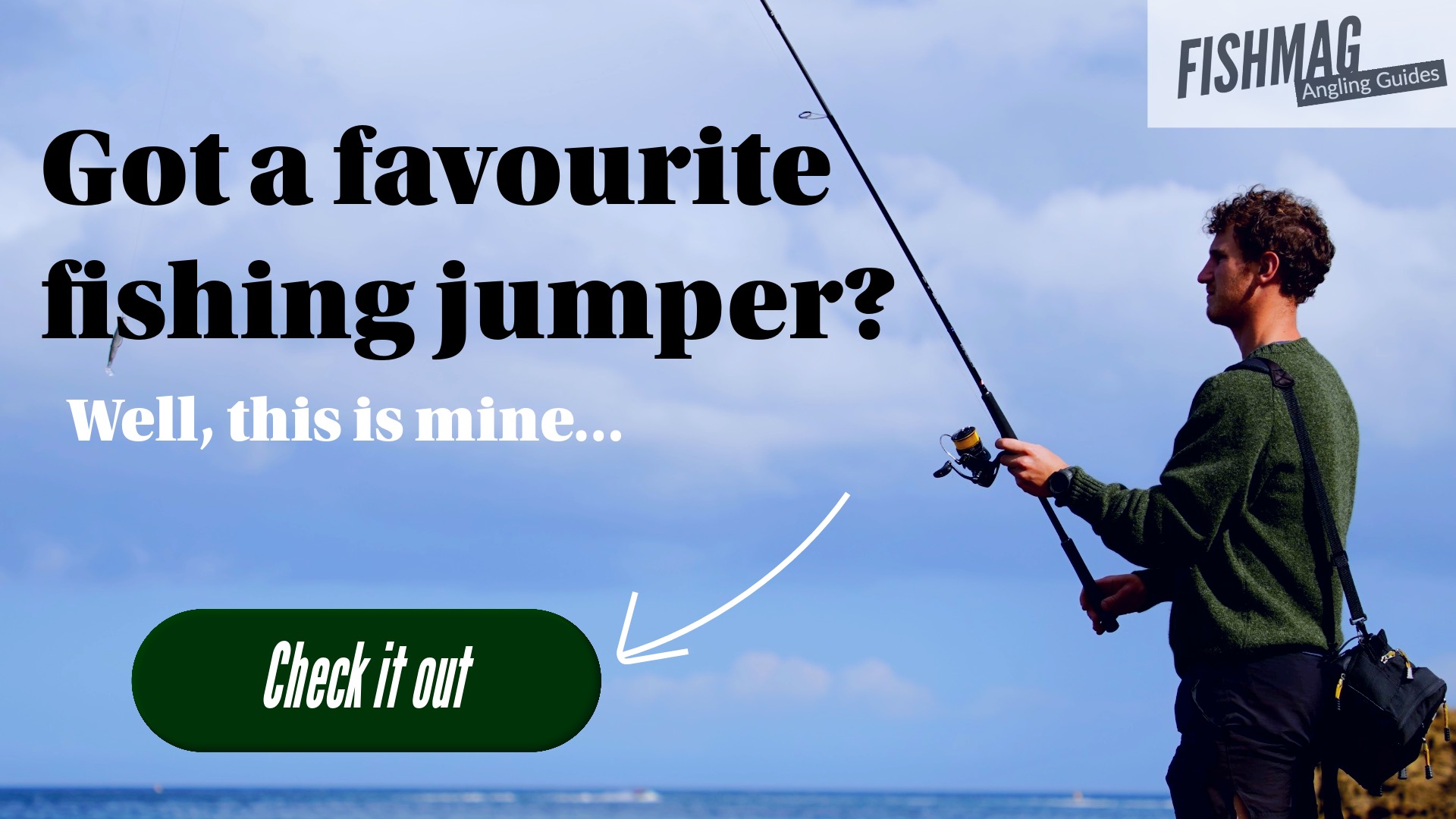 The species caught in Fowey seem to change more than in most other spots nearby. One summer there were huge numbers of tub and grey gurnard and flounder. Bream and cod also sometimes make appearances, as well as the rare salmon, shooting up the river or the slob trout that never quite makes it to sea…
However, the mainstay of Fowey is bass, mullet, flounder, dab, pollack, mackerel, dogfish, poor cod, pouting, herring, smelt and conger. To get a better idea visit the Fowey aquarium as they have locally caught fish in there, including the very same Gurnard in the picture on this page. The UK record Flounder was caught out of the estuary and you'll know it if you hook into some of Fowey's congers…
In summer, mackerel are an easy target from the pontoons. You could also consider taking the Fowey-Mevagissey ferry and fishing from the harbour there, which is more reliable for mackerel fishing.
Fishing trips & Boat fishing in Fowey
If you're about to go boat fishing in Fowey, you're in for such a treat. It's a glorious coastline to fish, and you should pick up mackerel easily with a few feathers, and bass if you're serious about targeting them use lures like this, which have been proven out of Fowey again and again and make bass fishing simple and easy.
Some of the deep-sea boats target sharks successfully from Fowey. There are a few different boats available for hire in Fowey as well of course numerous private vessels. If you're after some casual fishing, just dangle a mackerel line attached to a hand line off the back of the boat. You can also go bass fishing out of the Fowey, and this can be excellent.
Local History, Fowey
The severed head of the last King of Cornwall, Dungarth, was supposedly thrown into the river Fowey. According to the Irish, he was killed for conspiring with the Vikings. Over the last century, Fowey has been becoming an increasingly up-market holiday destination. It's not very industrial today at all. Daphne Du Maurier lived nearby and Fowey and the surrounding area inspired much of her writing. For hundreds of years, people have been getting absolutely plastered in the pubs in Fowey and it has been an escape from the outside world for a long time. Across the estuary is the village of Polruan, an old footpath runs through the woods which used to be one of the most dangerous in the country and was frequented by bandits targeting merchants from the ships.
Find out about fishing in the nearby fishing village of Mevagissey or read about Fishing in Cornwall.