Fishing in Newquay has been going on far longer of course than the modern obsession with surfing. While the waves at Newquay are now more famous for riding, there are bass lurking beneath. Historically, the main commercial species was Pilchard, but those are rarely caught today. The charter boats out of Newquay make up a major part of the harbours economy today. Like everywhere in Cornwall, the boat fishing is exceptional.
You can fish in Newquay with bottom fishing rigs for catsharks, flatfish, conger and bizarre species like rockling. You can also fish with mackerel feathers and pull out string after string of fish on a good summers evening. Finally, with spinning gear you can target bass from behind or within the white water on the beaches and from the (often dangerous) rocks.
This page contains links to Amazon from which I earn commissions if you make a purchase. I use these to recommend products I use and trust for all my fishing where ever I am on the Cornish coast. For bass fishing, I cannot recommend this lure enough (Amazon).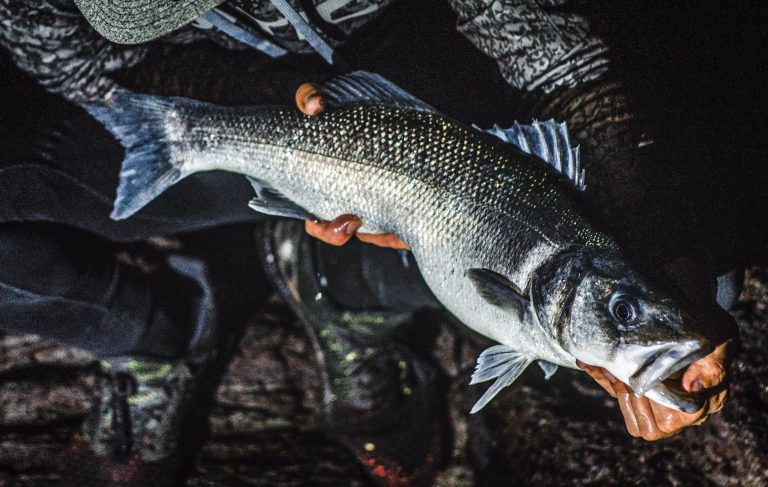 Fly Cellars
Not far from Newquay harbour is Fly Cellars – which is a mark with deeper water and rougher ground – far preferable for many species than the sandy ground and shallower water at the harbour. This is the go-to central spot for mackerel fishing with feathers and you will also pick up garfish, pollack, mini species, scad and conger at night. There is a shelter at the spot which is handy if the weather goes downhill.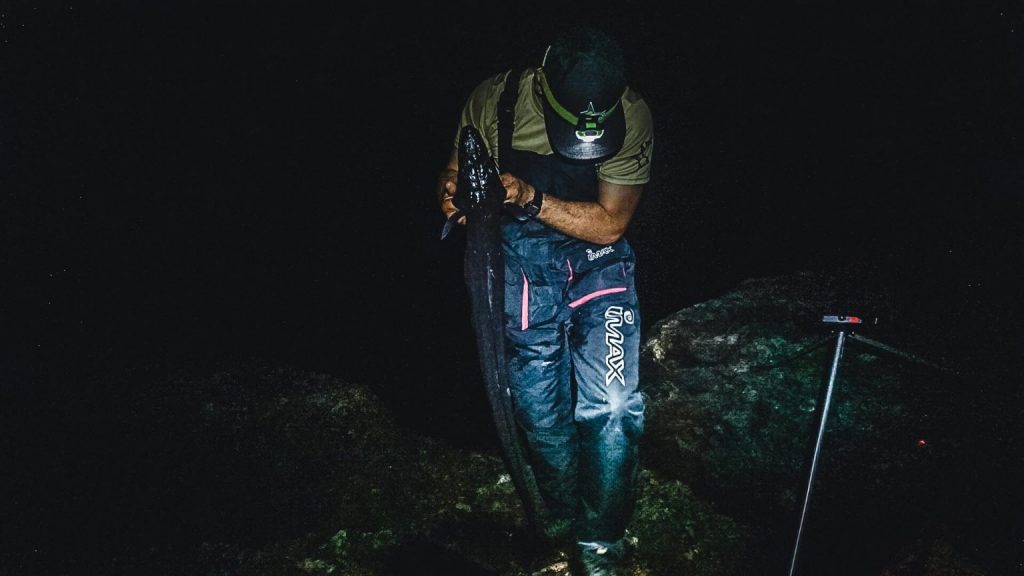 Rocket Pole
If you explore the coast in the area just past Fly Cellars you will come upon a rock mark with very rough ground suitable for wrasse fishing with weedless soft plastics.
Newquay Harbour
Fishing from Newquay harbour can be great for mullet. If you fish with light weight fresh water gear, scatter breadcrumbs to get the fish feeding, and catch them when they're feeding – you could have a fight you'll never forget. You may have to steer the fish away from moorings and the ropes attached to the boats in the harbour.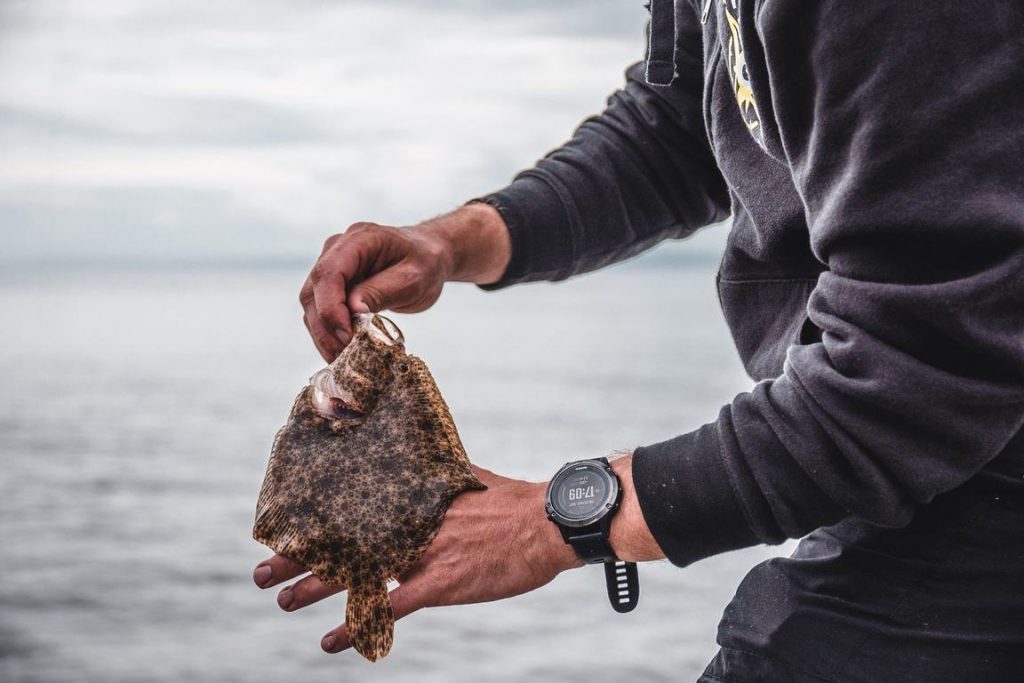 The harbour drains completely at low tide, so can only be fished at higher water and is often fished when the tide is on the push. If I were fishing from the harbour, I'd use a bottom rig with a worm bait like rag or lug, or else a strip of mackerel, and would cast out just behind the breakers. Experiment with different parts of the harbour, but with diligence the harbour does turn up nice Plaice and Turbot.
Beach & Surf Fishing Near Newquay
The beaches around Newquay can make for good fishing, but you will be needing either a long beachcaster or preferably a continental rod for distance casting. Hollywell Bay, Porth Joke, Crantock Bay, Pentire Point, Fistral and the Newquay town beaches can all make for good fishing – but are also all rammed in summer. Fishing early in the morning and late in the evening won't help avoid surfers if the surf is good, but most of time in summer the surf isn't that great so you should be fine with dusk and dawn. Another option is to fish closer towards the rocky sides of the beaches or the areas that surfers are not congregating in. It's easier to fish the surf beaches at high tide because the waves break closer in and are easier to cast over. You will be needing heavy gripper leads to hold the bottom unless the sea is calm, as it often is in summer. Fish with worm baits like rag or lug, and fish at night if possible.
The Newquay area has an exceptionally dangerous coast, and even experienced anglers sometimes get caught out. Take care out there!