There are two common species of dogfish in the UK, the Lesser Spotted Dogfish and the Bull Huss. Both belong to the Catshark family. These salt water fish are sometimes called Rock Eel or, if you're in a fish and chip shop, Rock Salmon. Dogfish are almost exclusively scavengers that prowl around on the seabed. They hunt in packs, which is how they gained their name. Huss on the other hand are more predatory, solitary and grow far larger. Both can be found lying in the darkness on the seabed, waiting to pick up on the scent of the dead and dying. These fish occasionally take one bait and – hook in mouth – swim over to another bait and take that too, so that they are reeled in by two different anglers at once. This guide covers everything you need to know about these fish.
Contents
Where to Find Them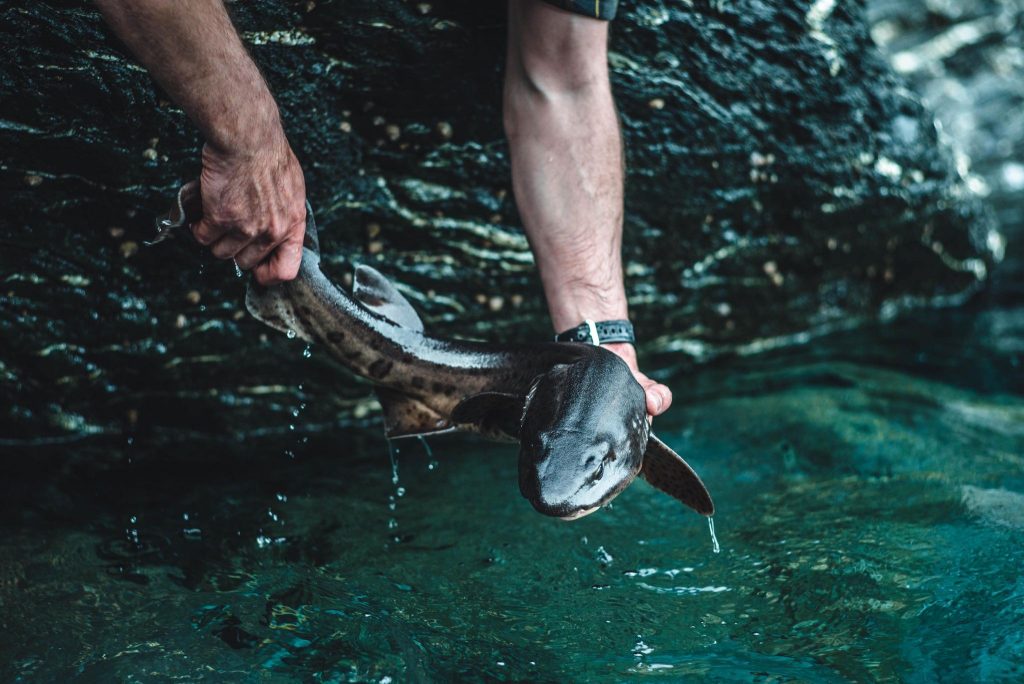 Photo Credit to Matilda Björklund
Dogfish can be caught over all types of ground, from estuary mud flats to sandy, pebbly or rough ground. Lesser spotted dogfish are found between 5-100m and very common over sandy ground about as far as you can cast from the beach, where they will often sit idly on the seabed waiting to pick up on a scent. For this reason bottom fishing with a static bait and resisting the urge to reel in too frequently is the best way to catch dogfish.
Dogfish vs Bull Huss ID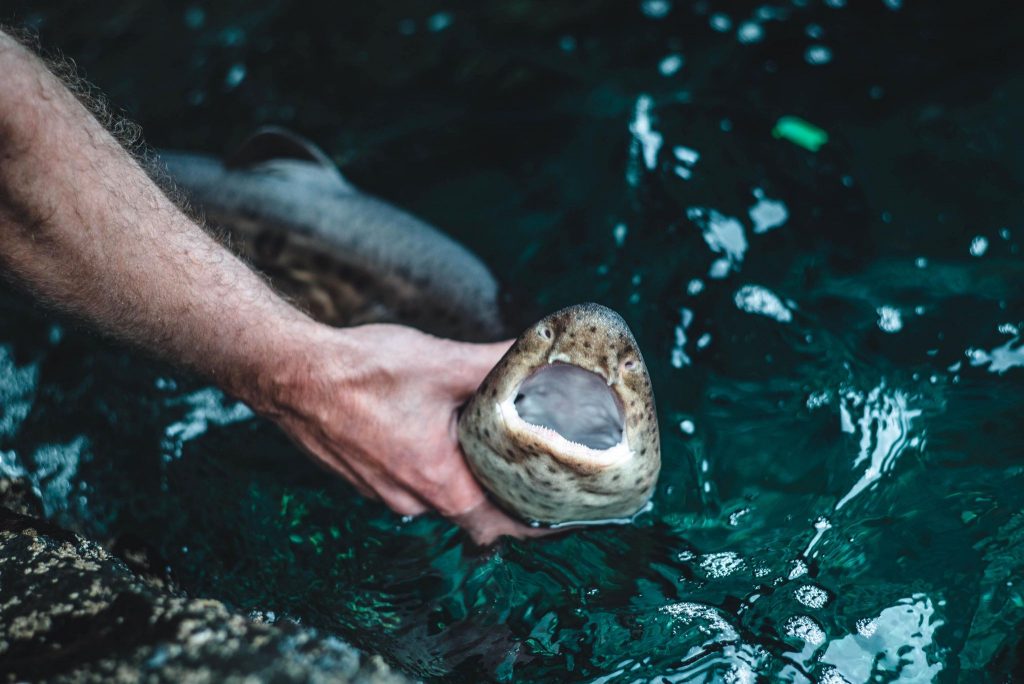 Photo Credit to Matilda Björklund
The simple way to tell doggies and huss apart is that bull huss have larger, darker and fewer spots than the dogfish. Bull Huss also grow to about twice the size of dogfish, reaching up to 150cm. The sure way to tell them apart is that dogfish have a nasal flap that meets in the middle and extends over the upper jaw, whereas in bull huss the two nasal flaps are detached and stop before reaching the upper jaw. This flap by the way is sort of like the upper lip on the fishes mouth.