Stretching from Exmouth in East Devon to Studland Bay in Dorset, the Jurassic Coast is a crumbles into some of the finest fishing ground in Europe, and is home to the UK's most popular beach mark and several very productive harbours.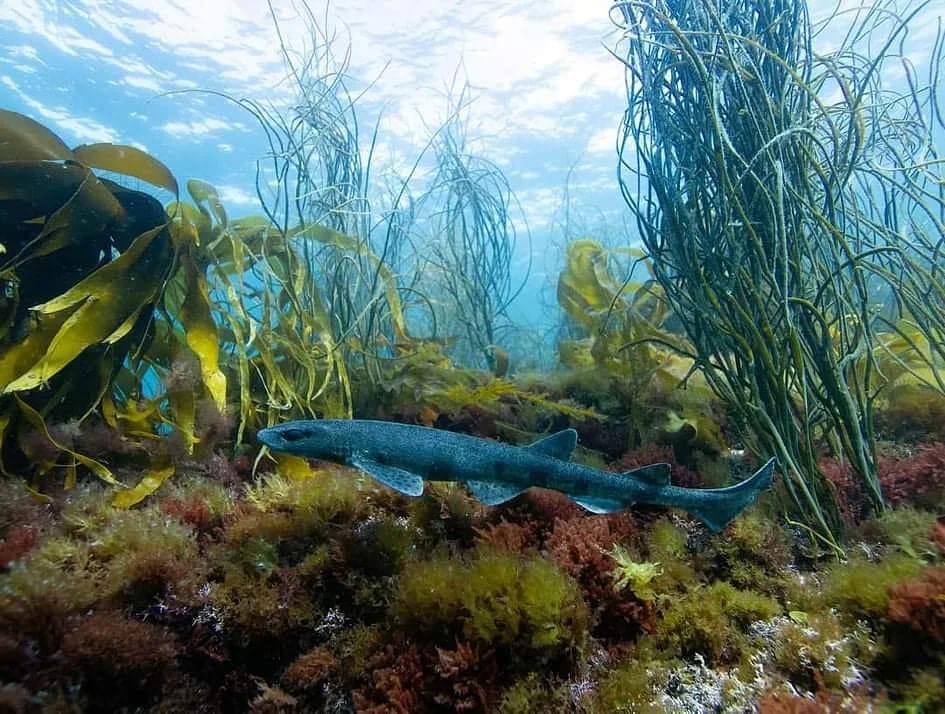 Fishing Lyme Regis
Lyme Regis is the beginning of the Dorset coast and a decent angling mark with a mixture of rocky flats and sandy ground. It's a very popular area for summertime mackerel fishing and is a product spot, with several mackerel boats operating in the area. It doesn't get much attention from anglers compared to Chesil beach and Branscombe down west, not because it's bad fishing, just because some of the best fishing in Europe is so closeby for hardcore beach casters.
The sea defence wall at Lyme regis makes for some easy fishing, with access to rocky flats that aren't too snaggy despite being rough ground. If you continue along to Charmouth you'll reach areas of clean ground which can be productive for ray, but you'll have to work your way through the doggies and pout. Watch out for tides and wind as you can get cut off. The cliffs, of course, are highly unstable as you'd expect, especially after rainfall. Cod can be caught from Lyme regis but few will bother given that the legendary cod mark that is Chesil beach is so closeby. Beach fishing from Lyme regis is best done around high tide as the water isn't that deep except on the highest tides.
The river outlet at Lyme attracts both mullet and bass. The mullet come to feed on the morsels washed downstream. I don't know what it is about areas where fresh water meets sea but bass often congregate in these areas too, which is why this part of Lyme is popular with lure anglers. This area may fish better after some rainfall. There are trout in the stream that runs through the town, which means there may be some small sea trout about, but I can't confirm this.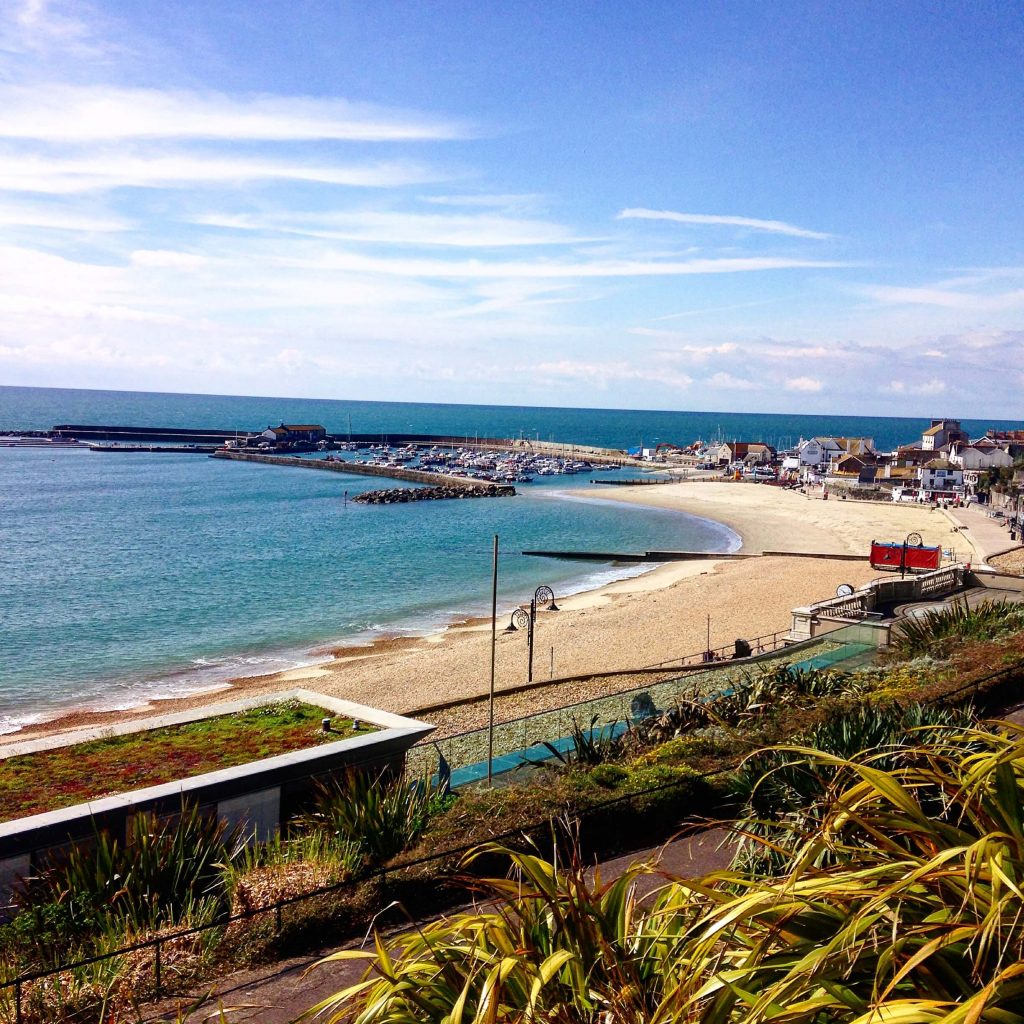 Fishing from the Cobb in Lyme Regis
The Cobb itself is perfect for summertime fishing for beginners but can be dangerous, especially in stormier conditions when the waves can come right up onto the top wall. The Canon Wall is a popular part of the cobb to fish. Much of the ground is rough, so float fishing or lure fishing with single spinners are good tactics to minimise tackle losses. That said, I've heard reports of bull huss being caught in reasonable numbers from the cobb, so ledgering could be good idea. There is also a stone wall which is probably easier to fish if you're good on your feet. Mackerel fishing in Lymme regis is often done from the cobb with feathers, spinners or floats. Wrasse species and a variety of mini species congregate around the inner section of the Cobb, including around the boulders, making it great for LRF fishing. In the aquarium you may notice an unusual quantity of Topknot, so for species hunters using light game gear this may be a good spot to target them with worm imitations.
The shingle beach next to the cobb is churns up dogfish, pouting, the odd codling, wrasse, eels, bass and flatfish species. Smooth hound are also caught in reasonable numbers.
To the west of the cobb is Monmouth beach, which is a popular beach with rough broken ground and catch reports of decent bass, wrasse and huss. Weed can be a problem.
Fishing Charmouth Beach
Charmouth is a long sandy beach flanked with rocky ground and tidal pools. Most anglers take a beach fishing approach at Charmouth, with beach casters or continental style rods and bottom fished baits. Pouting and eels are common catches. Groyne beach gets busy in summer but fishes well at night for a variety of species including ray. Long casting distances will give you a solid edge at Groyne. East of the beach is rough ground around the unstable cliffs which would present an opportunity for lure anglers after bass if only it wasn't so unsafe.
Lure fishing at Charmouth can be great – rough ground and tidal pools mean bass, wrasse and a reach for specialist weedless lures to avoid constant snagging.
Some people like to fish off the steps in front of the shops at high tide – especially at dusk and dawn – either with weedless lures or, if ledgering, with rotten bottoms to minimise snagging. Snagging is almost inevitable.
Fishing in West Bay
West Bay is at the west end of the 18 mile chesil beach. It's an idyllic fishing village sitting in one of the most famous fishing spots in Europe. You can fish East Pier, the harbour, Jurassic pier or from the beach. In summer, pier fishing at west bay for mackerel is popular, and most mackerel fishing is done with feathers. If you prefer ledgering with beach casting gear and don't like crowds, it's worth fishing from nearby Chesil beach in summertime instead.
West Bay Harbour Fishing
Around the inner harbour there are lots of boats, so accurate casting and single lures are required to fish the area without causing trouble. Bass and mullet cruise about between the boats, and flatfish species like flounder are hovering over the seabed. Around the sluice gates at the top of the harbour salmon and sea trout make their runs at the right time of year, but you need a game licence from the Environment Agency to target them of course.
Lure fishing West Bay
Lure fishing at West Bay around the piers can be done with surface lures for bass or spinners – the usual mepps spinner tipped with ragworm trick can work a treat on the right day for the thin lipped mullet that are a rod tease in the summer months. Some like to fish the groynes for that rough ground.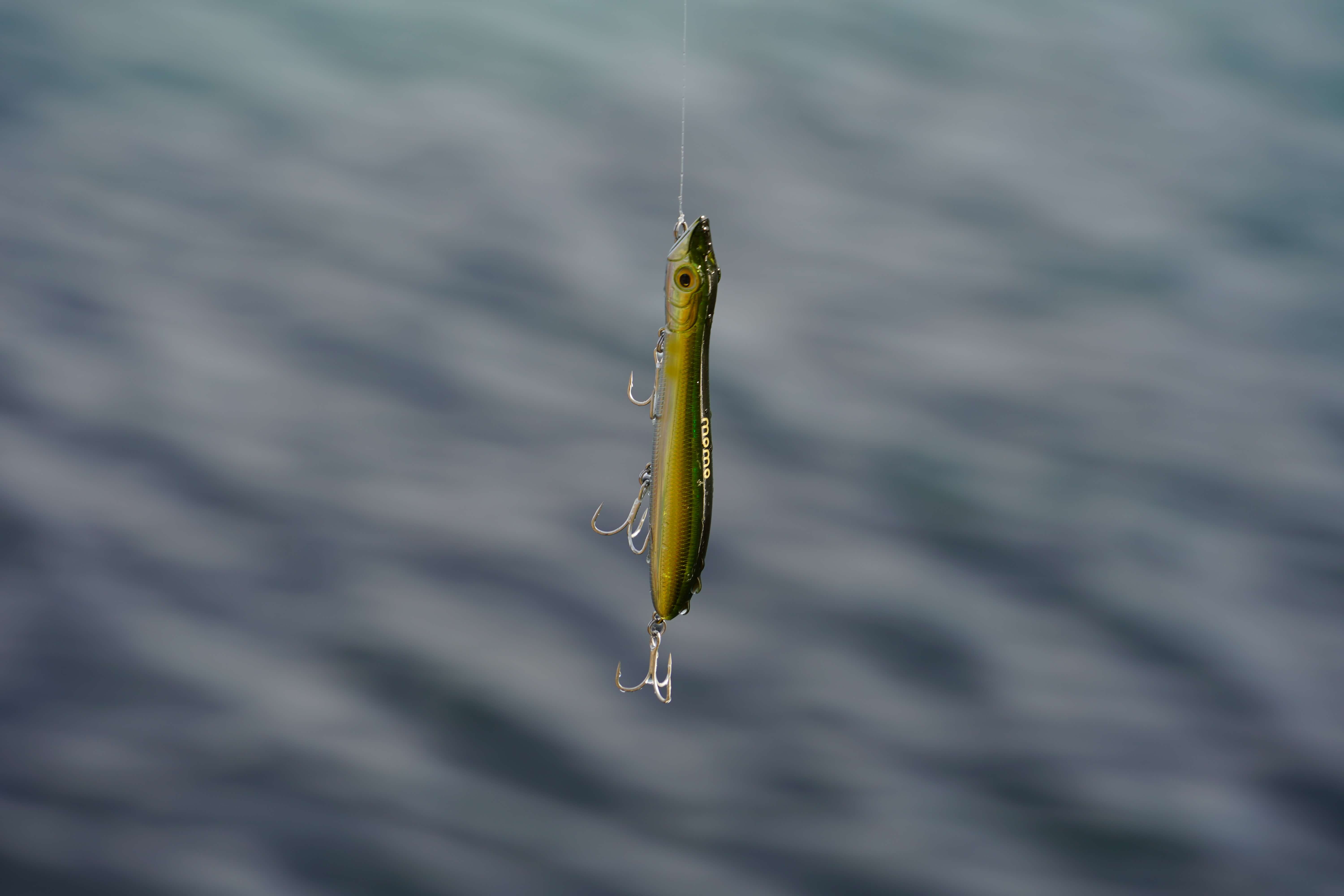 West Bay is excellent for beginners or those with limited mobility because access is relatively good and the fishing is productive.
The outer part of the new pier has rocky rough ground that's home to residence wrasse, which should always be released as they are slow growing and live in one area. There are also bass around this area and loads of mini species for those that want to try LRF from West Bay pier.
Beach Fishing at West Bay
Beach fishing at West Bay produces cat shark species, ray, fatties, bass, gurnard, and various members of the cod family in the summer months. In Winter, like many beaches in the UK you will see a lot of whiting. This stretch of coastline at Chesil beach was of course once famous for cod fishing, but today with cod numbers being lower it's not as good – but still exceptional by UK standards overall. Big cod are caught every year in winter and especially at night. Strong south-westerly winds push fish in close, so it's worth trying out big baits in these conditions.
Sea Fishing in Weymouth
Weymouth bay is a joy to fish and has a great light weight lure fishing community, and is also popular with traditional bait fishing anglers. There is a huge variety of mini species – extraordinarily diverse marine life – which is why it's popular for LRF fishing with small lures. There is a species of wrasse called the Baillons wrasse – different from the Ballan wrasse – which is rarely caught outside of Weymouth harbour in the UK.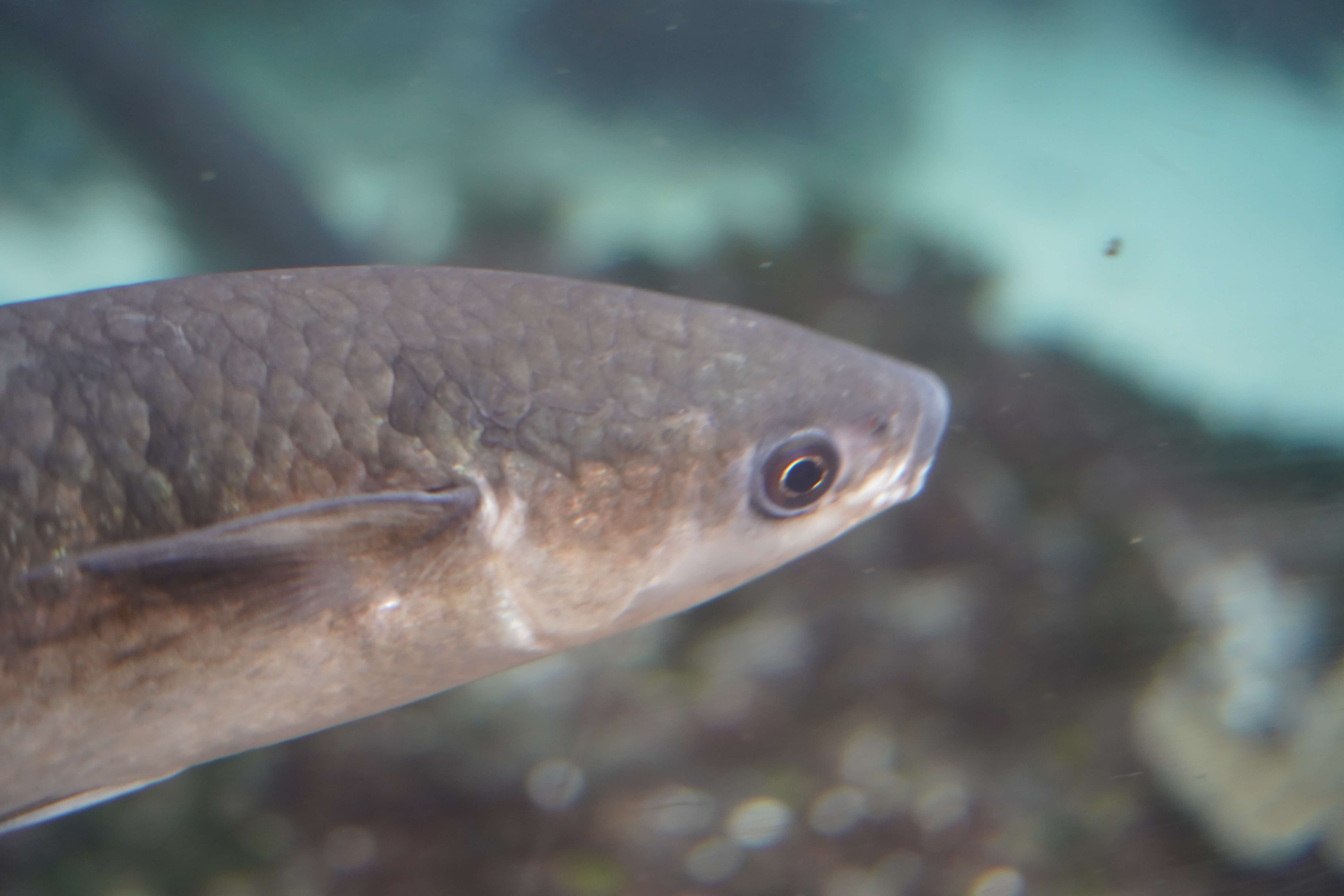 Fishing Stone Pier in Weymouth – Best for Mackerel & LRF Tactics
The stone pier is a strong fishing mark consistently with access to deeper water than the other spots in Weymouth. For this reason you'll notice conger and ray catches in reasonable numbers. In summer, the fishing is standard British summertime pier fishing – mackerel and garfish swiping fish-baits under floats on sunny days, pollock trying to pull your lures into the kelp, bass and wrasse lurking around areas of rough ground and mullet cruising in the warm water near the surface. Weymouth's shark, bass and turbot fishing gets a lot of attention from anglers. I have heard from Weymouth angling centre that there is a local rule that bans mackerel feathering, to minimise plastic pollution.
There are rocks along the pier so it's common to use float rigs instead of bottom fished baits in summer. Given that most fish caught are small, LRF tactics are a good idea for having the most fun.
Weymouth Pleasure Pier Fishing
Pleasure pier at Weymouth has shallower water compared to Stone Pier but is also a productive mark, especially for smaller species, in summertime. You don't need to cast far for the smaller species, size 8 hooks and worm baits will turn up all sorts. Mackerel fishing is also popular with spinners or floats and small bass are sometimes caught in the summer months, which need to be returned due to being undersized. If you catch one of legal landing size that's a great catch. Mackerel remain the most reliable edible sport fish.
Fishing Preston Beach
Preston beach is a typical Dorset shingle beach mark. Flatfish, cod and dogfish love shingle ground for reasons I don't understand, and that's part of why Chesil beach is so popular. Fish at both ends of the beach and aim to fish near the rougher ground when you find it. Smoothhound and black bream are caught in summer, both of which fight hard and are beautiful fish. The water at Preston beach is shallow, so this is not likely to produce a lot of mackerel – you're better off spinning for mackerel from the harbour if that's what you're after. It's certainly more of a beach casting spot, and shallower water means a further cast or fishing at night will help avoid the issue of fish being too cautious to venture close in. If you do fish it with lures, the reef near Bowleaze is where you want to hit.
Fishing Chesil Beach
The eastern end of chesil beach has some nice rough ground where the mainland links up with the island of Portland. It's over the last 70m or so of beach that the ground turns rough. This is good for bass, bream and conger and is worth a go with lures, too. For the bigger species, size 3-5/0 hooks with big baits work well, but if you go much smaller you will obviously catch considerably more fish, because most fish caught in the UK are smaller fish due partially to overfishing – we're not in as bad a shape as the Med though, where in many countries it's common to see anglers taking home fish just a few inches long for the table! It's common to see anglers with a two rod set up, one with smaller hooks and worm baits and the other cast further out with a much bigger bait. This approach will get you the most action and is a good strategy. Another option is to bait fish one rod and lure fish with another, but this can be more complex.
Rock fishing at Portland is well worth is for the wrasse, bass and pollock. The fishing from the rocks is much like that in other parts of the UK, but there is always a chance in winter of landing a cod on a casting jig, if you can tolerate the snag risk! Weedless hooks are a must and surface lures help too for the bass if ground is very snaggy.
As you move towards the west end of Chesil, Plaice catches are reported to increase but a longer casting distance may be preferred.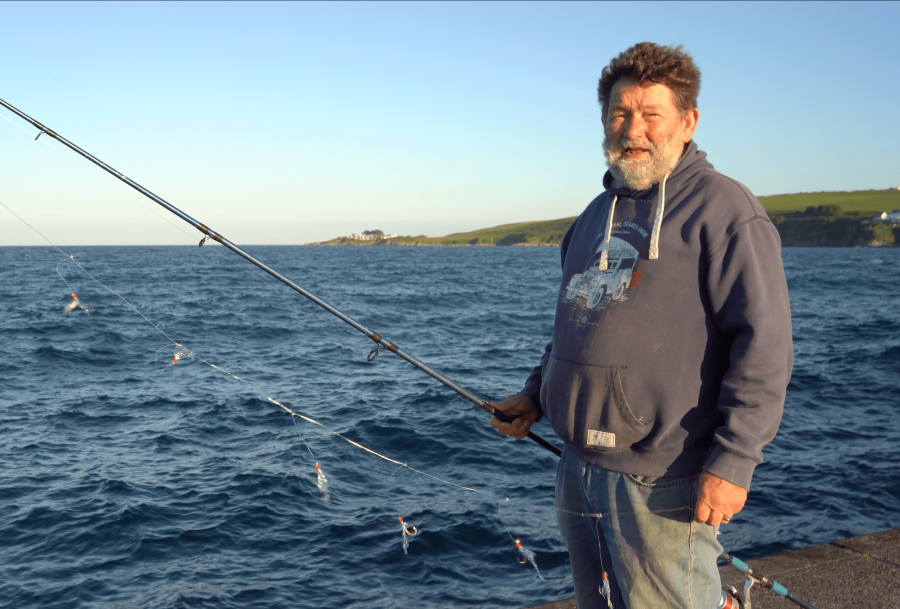 Sea Fishing the Purbeck Coast
The Purbeck coast is known to produce bigger fish than most other places in the UK. The scenery is stunning, the ground is rough and multiple different styles of angling can be effective.
Fishing Durdle Door
Durdle door is only worth fishing at night time in the summer, given its huge popularity as a tourist location. In 2022, it featured on the front cover of the Countryfile calendar which was sold to millions of people, so it's a pretty well known beauty spot. If you walk a long way to the west of the bay then you may be able to avoid the crowds in summertime and get in some decent day fishing. Fish for bass and mackerel with lures or else try big bottom baits at decent range for the doggies, conger and ray. The resident Wrasse population is very obliging.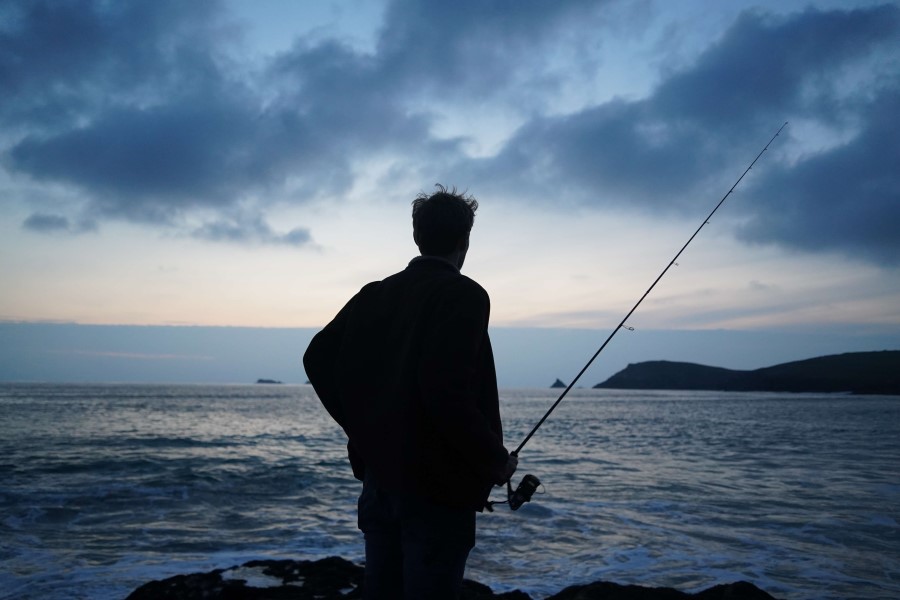 Fishing Worbarrow Bay
Worbarrow bay offers great fishing and great views but is quite a trek to reach. I can't tell you much about fishing here, but it's worth exploring and it's a good idea to try dusk and dawn, as always. The far ends of the bay have rougher ground and bigger fish. I've heard reports of people rock fishing here with lures too, and weedless lures would be a good idea over the rough stuff.
Fishing Swanage
**Swanage beach sits below looming great cliffs, and is a fairly deep water mark with the possibility of catching some very good sized fish. As always, you're generally going to catch bigger fish if you fish at night with bigger baits. Towards the far end of the beach there are boulder fields which are very wrassey and are home to conger eels. In summer the town itself is very busy but if you keep walking down the beach you might find some peace and quiet away from it all. Night time guarantees tranquillity. The tides at Swanage can behave strangely and it's worth studying the tides if you are fairly local to take the time to master them. This guide written by sailors is a good place to start getting your head around them! As of 2022 fishing lessons are available here.
Fishing The Durlston Ledges
The Durlston Ledges are the Jurassics coasts go-to bass mark for lure anglers that want to fish nearby to Swanage. It's a stunning spot to fish with the cliffs reaching high up above you and an exposed sea that's churning up the seabed for the bass. You would likely catch more if you fished at night, but only try this if you think it safe, as it's an exposed mark. This mark is popular for salt water fly fishing in Dorset and general bass fishing. Expect lost lures and consider bringing weedless lures or surface lures to avoid snagging.
Sea fishing Poole Harbour
Two very good things about fishing Poole Harbour: one is the fact that monster bass come from all over to mingle in it, and the other is that whatever the wind or conditions, you can usually find somewhere productive to fish.
Poole is the largest natural harbour in Europe – it's hard to imagine a coastal area that could be more fishy. The harbour entrance is only 300m, which means on a big spring tide the current moving through there is very strong – and what species thrives in areas with lots of water movement? Bass. Yes, this is a good bass spot – but the chain ferry has priority over pachenkos!
Just outside of Poole harbour, is Poole Marine Conservation Area, which is 4km squared of protected seabed that we smelly anglers are quite rightly not allowed to fish. This allows 360 different marine species to thrive there without interference – protected zones like this help us catch more fish overall by making the marine environment a bit less screwed. Back in the day the fishing in Poole was extremely good and you couldn't stop catching flounder, but then this is just one version of the same story that is being told all over most of the globe. Commercial fishing takes its toll, and only anglers, divers and ecologists really see the difference.
Evening Hill
There is a pathway that follows the base of Evening Hill from which it is possible to reach a spot that allows you to cast straight over mud flats at high tide. At low tide it will literally just be mud flats, but at high tide there will hopefully be a few flounder dotted over it for you. They will hit worm baits like a drill, but you'll need small hooks and disgorder to target them and release them effectively. There is also a promenade that runs from the sailing club towards Poole which people fish. Other species caught include bass, eels and mullet. There'll probably be dab and whiting and doggies in winter too, there usually are in spots like this!
Fishing Holes Bay
Holes Bay is on the north of Poole Harbour close to the centre or town. Holes Bay road runds alongside the promenade that a lot of people like to fish from. Holes Bay is a nursery site for bass, so bring disgorgers and be ready to release a lot of fish. It's also a good flounder spot with some fat slabs being caught on worm baits. Pop up baits are useful here because the crab population is relentless and will strip you of your fancy worm squid cocktail baits or anything else you leave on the bottom for more than a couple of minutes. You can fish this mark at most tides but not a spring low tide. If it's below 1.4m there isn't going to be much water there.
Lake Pier & Rockley Park
This mark is popular for lure fishing with LRF tactics or for bass, and fly anglers fish here also. It's generally fished in the summer months. The jetty there is for fuelling boats and you can still see remains from this even though it's not longer used for that purpose. The ground is shallow and rough. Bream and bass are caught, and from Baiter Park there have been good numbers of large flounder reported in the past. It's been used a lot as a match fishing venue, in part because it has a large stretch of water and it's a pretty consistent mark along the whole stretch so it's not like some spots where there are really specific areas where pretty much all the fish are caught. Baiter Park is between Poole Park and Poole Quay. Dropping a bait around the entrance to Poole Park pond is a popular tactic, as fish often congregate where fresh and salt water mixes, and where morsels of food from upstream enter the sea.
Sea Fishing Bournemouth
Fishing Bournemouth Pier
Bournemouth pier is an exceptionally popular fishing spot on the Jurassic coast, with species including bass, catsharks, mullet, garfish, bream, rays and various flatfish species. In Winter, codling and whiting are sometimes caught, with dogfish of course being loyal throughout winter. Fish on the incoming tide at dusk and dawn for best results, or around high tide. Many fish live around the structure of the pier itself, so fish around the base of the pier with lures or baits to see what's lurking at your feet. This type of fishing is also good for families with young kids, as long casts aren't required. If you cast further out, there are some species you are more likely to catch – like smoothhound in summer and codling in winter and early spring. Book tickets here.
Mackerel fishing Bournemouth
Fishing for mackerel with spinners or mackerel feathers is popular, but float fishing or ledgering with small hooks and worm baits will also produce a variety of fish species. Among the less common species which are caught from Bournemouth pier is the Dover Sole. This species is rarely caught elsewhere in the UK, and usually favours deeper water. They have small mouths, so small worm baits are required to tempt and land them.
Fishing Boscombe Pier
Boscombe pier offers fishing into relatively deep water with a clean sandy bottom (though less deep than Bournemouth pier, as the pier is shorter). Fishing at night would lead to the best results, but it's a private pier to fish and you have to buy a ticket to fish it. Two hook flapper rigs are popular for ledgering for the smaller species, with a running ledger rig with big baits appealing to the smoothhound and bigger bass. Book tickets here.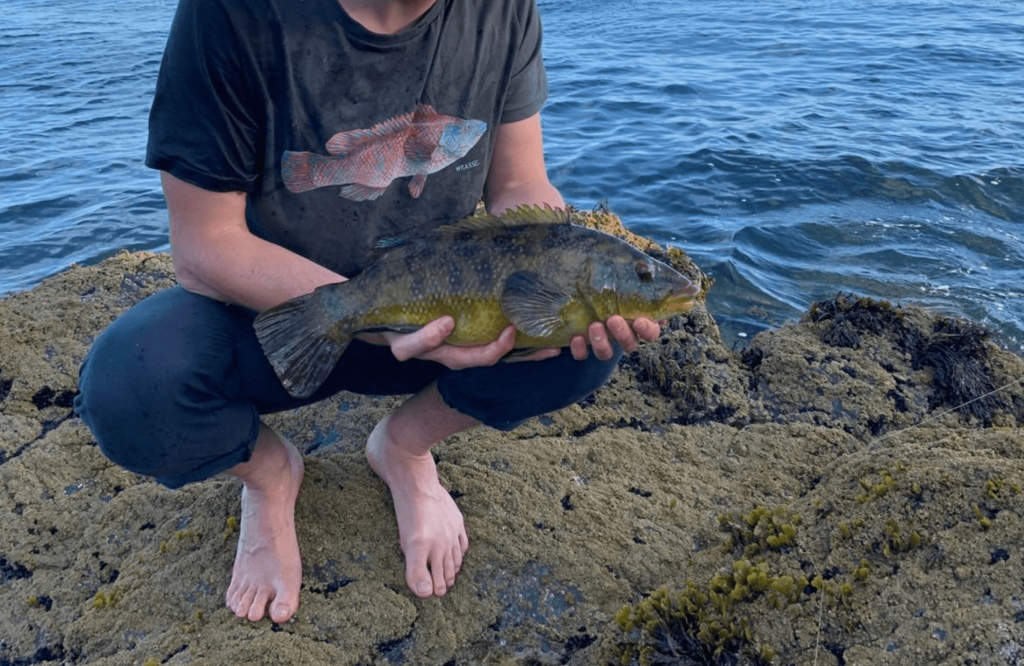 Fishing in Christchurch
Lure fishing Christchurch
Fishing in Christchurch is like fishing the flats of Florida. We're talking shallow, clear water and the potential for big predators hitting lures on the surface. It's also a nursery for breeding bass, so catch and release is essential here. Christchurch also has some excellent sea trout fishing. The area could not be more appealing to an indecisive slob trout – the class of trout that never quite make it out to sea, and prefer to live in estuaries like a child that never quite leaves home. Given the shallowness of the water, spooking fish is a problem and stealth is required. Fishing at night is your best bet for the bass. Bass hit lures on the surface willingly in Christchurch in summer, because surface lures are strikingly obvious in shallow water.
Beach Fishing Christchurch: The Mudeford Spit
The Mudeford Spit and surrounding waters look like they were designed by a God that loves anglers and wants them to be happy. You can fish out to sea or inside the natural harbour itself. In both instances, you'll be fishing onto shallow ground, so fishing very early mornings or dusk can be better to avoid spooky fish. Night time fishing is also a good idea. Water clarity drops off a cliff after heavy rainfall.
Fishing out to sea from the Avon beach, there can be good summertime bass fishing, with catches of Dover sole also being possible. Sole are usually caught in much deeper water and are rarely caught in the other areas of the UK by anglers – partly because of their small mouths, narrow geographical range and preference for deeper waters. However, people catch them from Avon beach. The area also produces dogfish galore, pouting, eels and thornback rays. Flounder rule the day in winter, and are a loyal catch in the depths of winter, when cod numbers are as low as they are today. The whole natural harbour is a mullet's dream – warm, shallow water, freshwater input. It's perfect for cruising around in the sun being coy and conspicuous. They can be caught with subtly presented bread or small spinners tipped with rag worm. They are also incredibly fun to target while fly fishing in Christchurch harbour and from Avon beach.
Fishing Southbourne Beach
Some have said that Southbourne is amongst the best summer bass spots in the country. Certainly, the great expanse of coastline and proximity to big natural harbours and estuaries gives one good reason to hope of landing bass. Like most places in the UK, fishing the pushing tide up till high water, especially at dusk or dawn and especially when there are spring tides, leads to the best results. These conditions push in bait fish which leads to larger fish coming in closer, and the lowering light conditions around dusk send fish into a more relaxed state where they are less easily spooked and more eager to smash baits and lures. At night, the bass come in very close.
Southbourne is very well suited to traditional bait fishing styles with longer, continental style beach casters, paternoster rigs and leads in the 3-5oz range. There are times when a very long cast will give you an advantage, particularly if it enables you to cast into a gulley further out. However, distance is much less of a factor at night, which is when I would fish here if using lures.
You can fish at Double Dykes or around Fisherman's walk – the whole stretch is worth exploring and fishing on foot, but if you're short of time sticking to those areas is a good bet. It's wise to view the beach at low water, especially from the cliff top, so that you can identify where sandbanks and gullies have formed. Dropping your bait or lure into these pockets is going to lead to far more catches, because fish linger in areas where the water depth changes suddenly. If there's current, it allows them to shelter from it and conserve energy.
Southbourne beaches are pumping from spring to autumn, with fishing being far slower in winter. In late spring, small eyed ray are caught in reasonable numbers. If you're a holiday angler, then fishing with smaller baits and smaller hooks at dusk or dawn is the best advice I can give, as you won't be so limited in what you can catch by your limited casting distance if you're using cheap fishing kit. If you're bringing your own tackle from home to Southbourne beach, the world is your oyster!